South Yorkshire Times, April 1, 1967
Conisbrough's £50,000 Club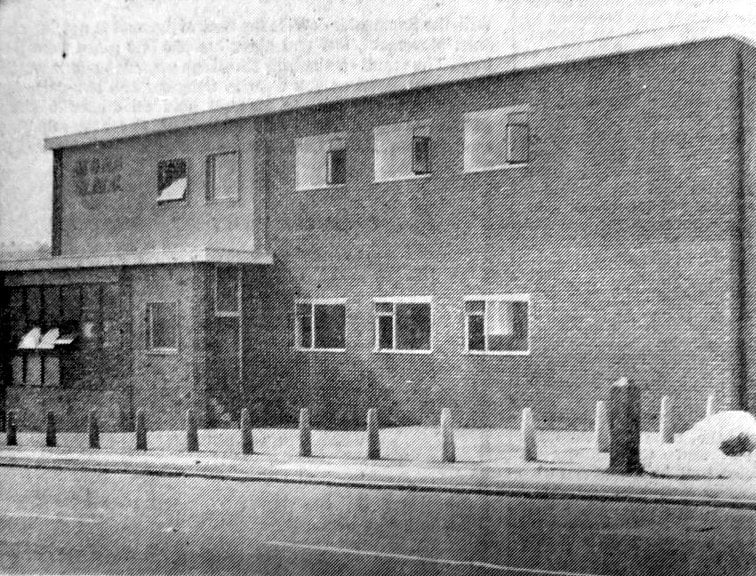 "We are trying to give the people of Conisbrough the club we think they want and that they certainly deserve". Says Mr W. Baxter, president of Conisbrough's Mona club which has just moved into new premises, to be officially opened on April 20.
"The club started," said Mr Baxter this week, "with a hard-core of a few dedicated men back in the 1920s. They set up their club in the old premises, to which they added an extension that they made during the 1926 General strike." The club pioneers were Conisbrough's miners, who struggled continually to keep their financial head above water.
"Certainly ever since I have been an official, and I began as treasurer in 1948," he went on, "it has been our aim to extend on to the ground we now occupy. The land had always been occupied by private houses and a year ago we managed to acquire it.
"The new club, costing £50,000 in all, post-civil engineering problems, which we were fortunately able to resolve. We built up rather than out, owing to limited space."
Upstairs Lounge
The new club's concert room seats 400, and there is an upstairs lounge to take 50 more. There is a games room, which the committee hopes to stock with snooker and table tennis tables, and it is thought that the social section might expand into running several sports teams.
Social secretary Mr Harry Bailey, "We are about to open a snack bar, where members will be able to buy chicken sandwiches and the like.
"We want this to become a family club, and members can bring their children into the upstairs lounge in the afternoons. We already have over 600 members, and we are willing to take on more up to the 1000 mark.
Mr Baxter said, "We shall book some of the best ends in the district, without going on to Greasbrough club lines.
Cheapest For Miles
"Membership fee for this club is only 2s. For a man and 1s. for a woman, which must make up the cheapest for miles."
The club is to be opened by Mr Frank Woods, for 27 years club secretary, a man who has put a tremendous amount of work and devotion into the running of the old pub and the new.