South Yorkshire Times July 15, 1967
This delightful little shot was taken in Conisbrough. Any ideas?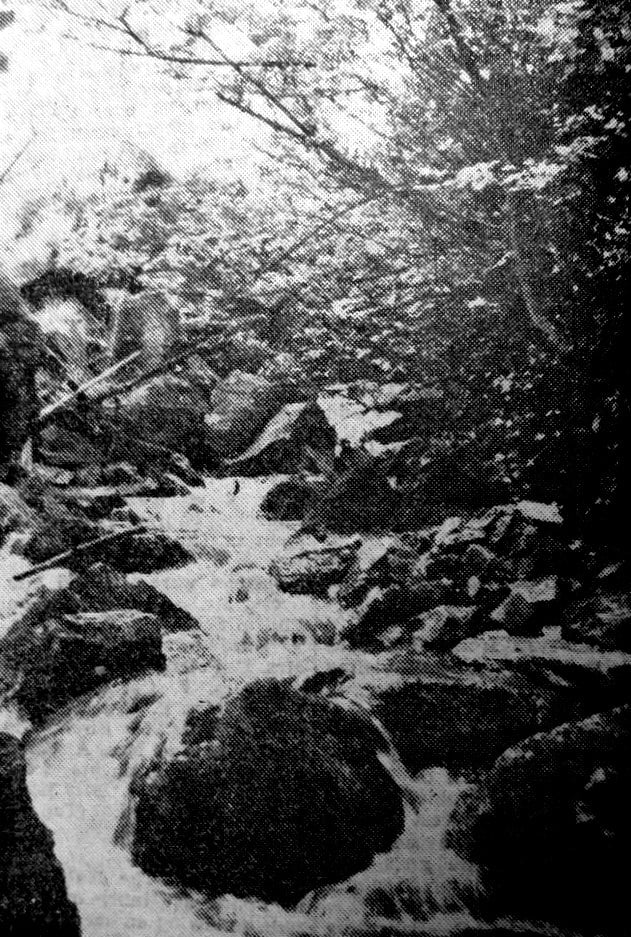 As our reader who has kindly sent it to us says in his accompanying letter, "I doubt whether many people living locally could identify the spot even though it cannot be more than 30 feet from the main Conisbrough Mexborough road.
I have shown the picture to several of my Stafford friends and each time the immediate response has been 'Swallow Falls.'
Of course, the photo was taken just before the 'shuttle' on the burcroft side of what used to be Mill Dam."
The photographer – Mr William Balmforth, 19, Jasmine Road, Great Bridgeforth, Stafford.