South Yorkshire Times, May 4, 1957
A Million Safe Miles
By Conisbrough Drivers
Five drivers of the Denaby and Cadeby Home Coal Carting Committee were presented with the 1956 bars to their safe driving awards at Wednesday's meeting of Conisbrough Road Safety Committee.
Each driver has had over 30 years accident free driving in Conisbrough and Denaby district, and between them they have done over a million miles.
Presenting the awards Ald. Ben Roberts, J. P. Chairman of the Urban Council and of the road safety committee, congratulated the drivers. "They are an example to all drivers in the district".
The drivers were Messrs, S. Houghton, F. Davies, T. Wakefield, N. Shaw and G. West. Mr West has been with the committee since it was formed in the days when a horse and cart was used for carting coal.
Also present were Mr W. Reeve, secretary of the carting committee, Mr F. Bramley president of the committee and Mr S. Sproxton manager.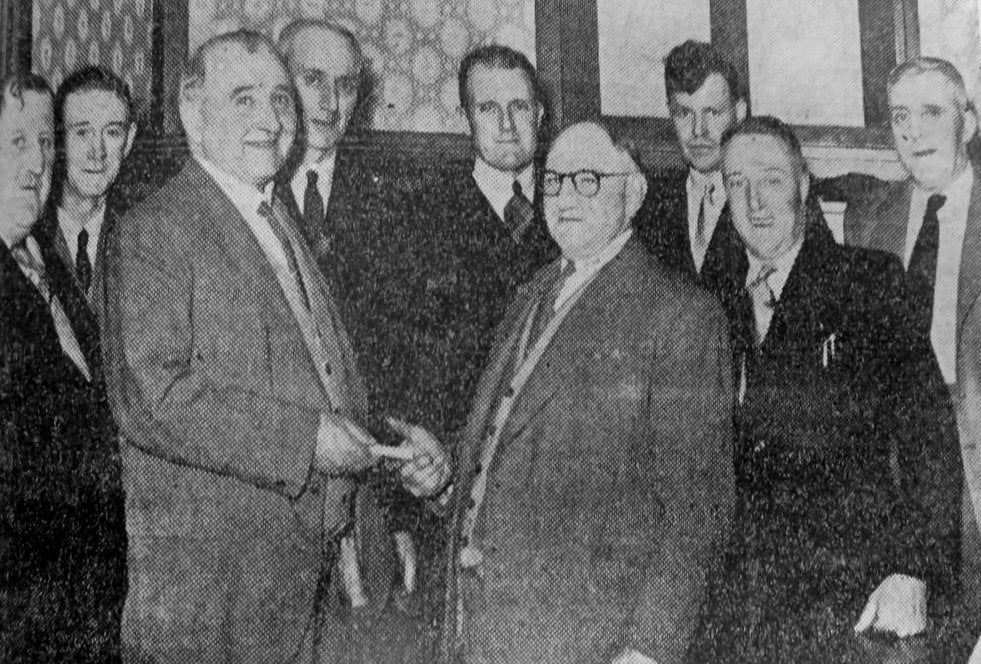 Ald B Roberts J.P., Chairman of Conisbrough Urban Council, presents Mr G.West with his award