South Yorkshire Times, February  11, 1967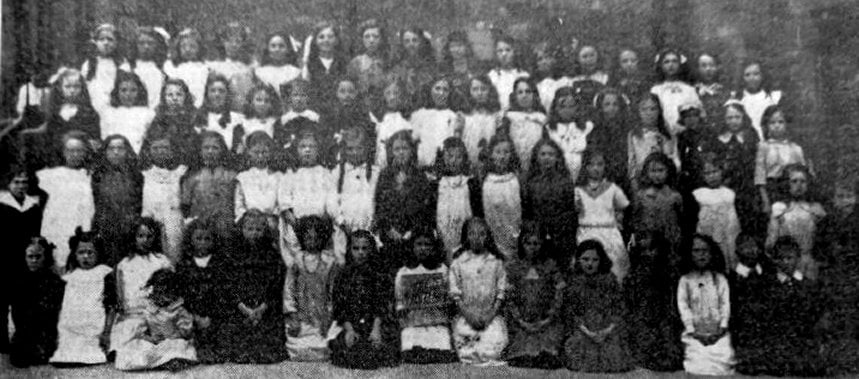 This photograph has been kindly loaned to us by Mrs. E. Turner (nee Cross) of 69, Albert Road, Mexborough, for 41 years a "South Yorkshire Times" reader, as was her mother before her.
It was taking at Balaby Street school, Denaby, about 51 years ago and she, herself, is on the group – fifth from the right, top row.
She says she can't remember all the names (in some cases there are brothers and sisters) but she had made an excellent attempt (as the following list signifies).
Mrs. Turner told us she promised her granddaughter Janet she'd let us see the print, and she says its publication will be a happy little surprise for all her six grandchildren.
These are the names she can remember:
(back row), Leah Butterfield, Hilda Cook, Nelly Butcher, Mary Parton, Annie Rigby, Elsie Hunt, Beaty Collindridge, Myra Houston, Mary Crump, Alice Botterill, myself (Edith Cross), Irene Shires, Alice Guest, Nelly Halifax, Mary Davies;
(second row), Olive West. Irene Streets, Doris Gomersall, Ella Sykes, Emily Botterill, Mary Wellings, Agnes Wright, Mary Gillott, Edith Owen, Nora Craven, Maria Ward, Jessica Hodgetts, Ellen Dolly, Mary Furnace, Agnes Cavanagh, Josephine Butcher;
(third row), Mary Butterfield, Fanny Cook, Martha Wedge, Harriet Bright, Laura Cuttle, Florrie Booth, Ella Vollans, Eveline Croft, Hannah Radford, Mary Owen and Violet Hampton.
With a bit more detail :
left half: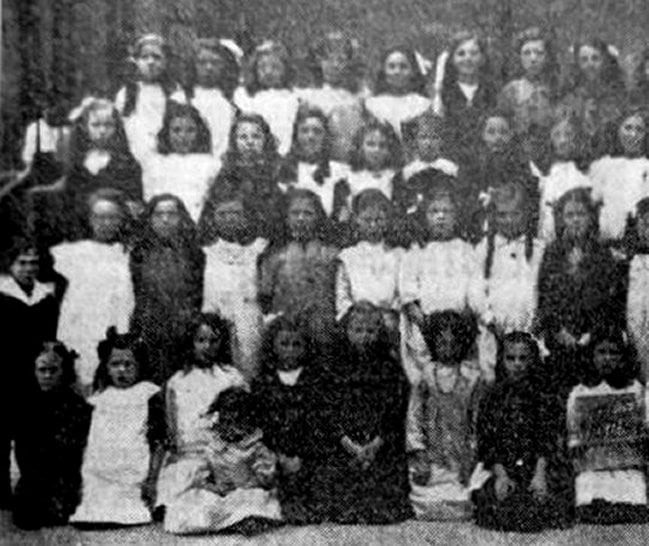 right half: