South Yorkshire Times May 31, 1947
Boxing Bill at Denaby
Fast and entertaining boxing was seen at Tickhill Square, Denaby on Monday.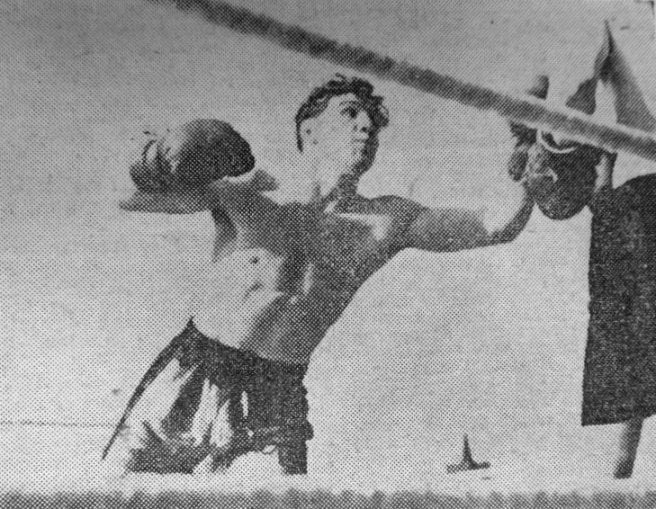 Main attraction was a three round exhibition between Billy Thompson (Thurnscoe) (picture) and Jackie Taylor (Denaby).
Thompson, was a leading contender for the lightweight crown, gave £20 to the funds of the Fullerton hospital.
"Iron" Hague, ex-British heavyweight champion, was introduced from the ringside during the boxing.
Of the remaining five bouts two did not go the distance.
Wes Turner (Oxford) knocked out Eric Bridges (Goldthorpe) in the fourth round of an eight round contest with a smashing left hook to the body.
S Callard (West ham) knocked out Tony Myers (Leeds) in the first round of an eight round contest.
Owen Johnson (Jacksdale, Derbyshire) defeated H Cope (Mexborough) on points in a six round contest
In the final bout E Parsons (Barnsley) beat L Berry (South Elmsall) on points in another eight rounds contest.
Referee was Mr J Learoy (Leeds), M.C. being Mr A Weston (Mexborough)