South Yorkshire Time, July 12 1947
Doncaster League
No Score for Six.
Conisbrough 79   Maltby Main 31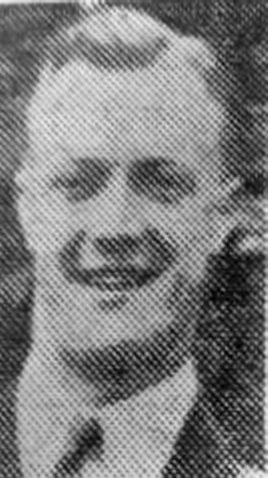 Conisbrough, who are having a creditable season in the Doncaster league (second division), inflicted a smashing defeat on Maltby Main at Conisbrough.
Conisbrough (W. Hepworth 13, A. Rhodes 12 not out) Totalled 79, and then had half the Maltby side out for 28. The remaining five wickets only added three runs and six of the Colliery players failed to register any score.
Arnold Chadwick (picture) had 6 for 9 and H. Humphreys 2 for 2. For Maltby, J. Hopkinson took 4 for 35.