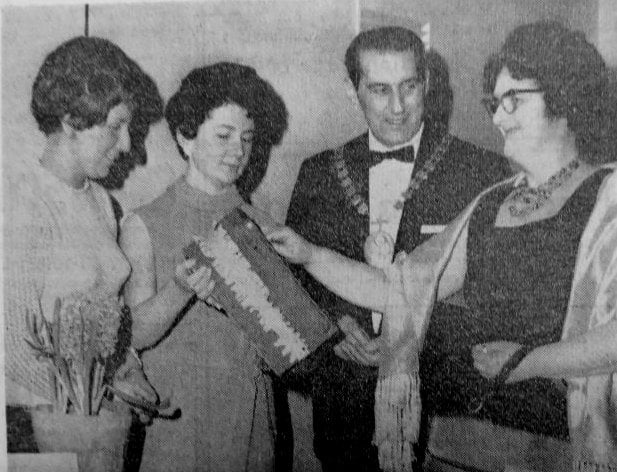 Councillor A. Hayward, Chairman of Conisbrough Urban Council and Mrs Hayward taking a "lucky dip" at the Conisbrough C.C. Dinner. With them are Mrs A Harrison and Mrs M Blackburn.
Mr F. Holmes (right) presents the W.P. Turner Trophy to B. Salkeld (left) at Conisbrough Cricket Club's dinner on Saturday.
Also pictured is D.Straw (second left) who received the Batting Average trophy and Mr D.A. Shelton, the cricket secretary.