South Yorkshire Times June 7, 1947.
Denaby Played a "Snorter"
Denaby United 8, Boston United 1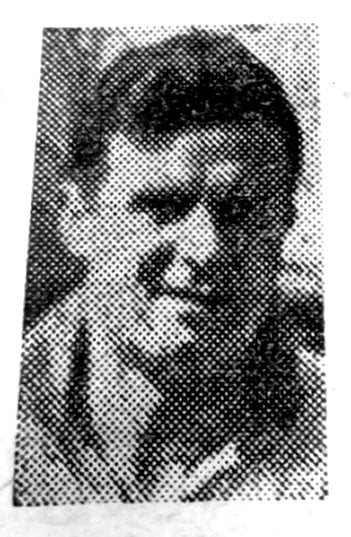 Let's start this report with congratulations all round. First of all, to both sides for ignoring the tremendous heat and giving us a full 90 minutes unflagging "snorter," and, individually, to inside right Killourhy (picture) for another impeccably taken penalty and four other goals from the inside left position; to right – winger Strachan, for an enterprising hat-trick; and to diminutive Windle, outside left from Kilnhurst, for his tremendous enthusiasm. Windle has the makings of the jewel of the football field, a first-class team player.
Denaby were in irresistible mood. They led 3-0 at half-time and on the resumption pulled all the strings. Boston included five of their "Colts" side, but although they strove hard – Jennings and former Denaby player, Jack Stone, playing well in the attack – they lacked punch in the centre. Denaby positioned well and delightful craft was forthcoming from Killourhy, Strachan, Moseley, Williams and Coward. Wright and Robinson (deputising for Ball) might have been more effective.
10   minutes: Killourhy
20   minutes: Killourhy
22   minutes: Strachan
51   minutes: Stone (Boston).
52 minutes: Strachan
58 minutes: Killourhy (penalty).
66   minutes: Strachan (hat-trick)
76   minutes: Killourhy
85   minutes: Killourhy