South Yorkshire Times, March 7.
Conisbrough Man weds in Hong Kong.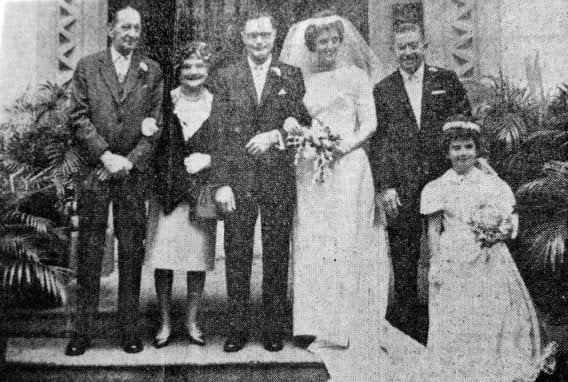 Although a South Yorkshire couple were married in Hong Kong, two continents away from home, friends and relations in Conisbrough, and Maltby will be able to see and hear the wedding.
Retired Conisbrough school teacher Mrs Edith Lovell, was in Hong Kong for the wedding of her son Gerald to Miss Sybil Heaver Ridgway, formerly of 31, Blythe Road, Maltby, and when she returns to her home in Park road, Conisbrough, this month, she will bring with her a tape recording and cine film of the ceremony.
The couple were married in the Highlands St John's Cathedral late last month by the reverent F.Roe, Chaplain.
Mrs Ridgway, the youngest daughter of Mr and Mrs R.L.Ridgway, was given away by the chairman of the Royal Hong Kong Jockey Club, Mr D Benson OBE.