South Yorkshire Times August 9, 1947
300 Runs Battle at Denaby Was Cricket at Its Best
Wath 166 for 7   Denaby and Cadeby 169 for 6
it was a thousand pities that a heavy teatime downpour drove many people away from one of the finest Council victories we have been privileged to see this season.
When Wath declared at 166 for 7 after roughly 100 minutes at the wicket and an hour and half interruption by rain, it seemed impossible to foresee a clear-cut decision. But with power and confidence Denaby strode to victory, scoring 169 in 100 minutes and beating the clock by three minutes. The handful of people who stayed to see them had reward indeed.
Always Ahead
Joint feature of this game was the excellence of Wath's batting. Always ahead of the clock, they took the discouragement of an early loss in their stride (a fast rising ball from Newton took Cutt's bails with the score at seven) and veteran Charlie Heaton who had 24 of his first 26 in boundaries and Hepplewhite, stayed to take the score to 65 before Hepplewhite lost his wicket, run out in attempting a short run. Grand driving on a fast wicket had earned Hepplewhite 33 of that total (55 gone up in the first half hour) and J C Heaton came to join his father in a partnership which took Wath's score to 122 before the younger Heaton played onto his wicket for 34. Charlie Heaton fell one short of his half-century, Breslin was bowled by Newton for seven and Tommy Hargreaves had barely settled in before he was caught by Mundin in attempting to pull Newton round the wicket. Ward fell to a catch by Bullard without scoring and Phillips (who was unbeaten for 18) and Denis Fieldsend (unbeaten for 7) took the score to 166 before Wath declared leaving Denaby an equal time to bat. Newton had four Wath wickets for 43 (three for five with three overs in the second spell.)
Denaby Settled In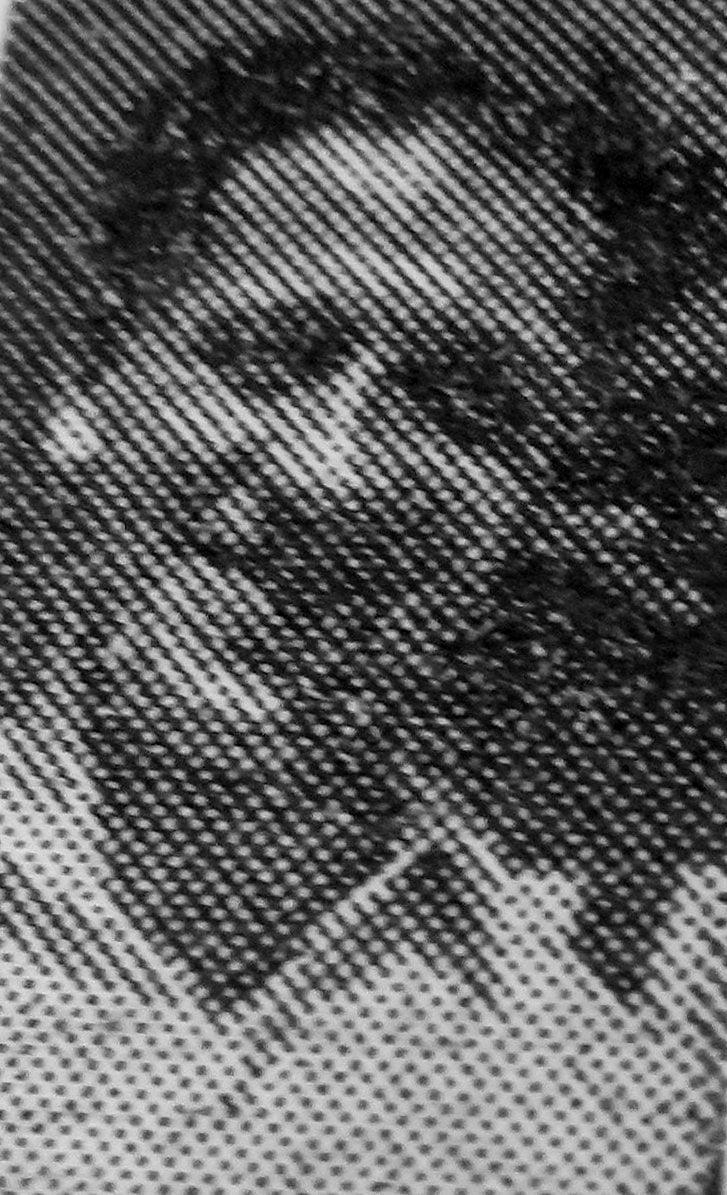 Weathering the onslaught of Dennis Fieldsend from the football end and scorning those excellent wiles of Tommy Hargreaves from the other, Denaby settled through a steady shower of rain to offer, with the first sight of the watery sun through the clouds, very real glimpses of victory.
Like Denaby, Wath too had early encouragement when Howson fell to a well taken catch by Ward off Fieldsend, but Ellis and Cory, scorning danger with cavalier abandon, drove with power, cut with polish and cajoled with determination and purpose, and before Ellis was caught by Donnelly off Fieldsend for 35, 64 were on the board. Bacon caught the spirit of an enterprising afternoon to stay with Cory to see 90 up, and although Bullard was gone with Fieldsend's next delivery, turning up a catch to Harrison, Shepard joined in the hunt and help the admirable Cory (picture) to take the score to 162 before Cory lost his wicket at 54 – run out.
There was then six minutes to go. Downing galloped in to see Shepard fall lbw to Fieldsend but Mundin joined Downing and at 165 Downing cut a perfect four which Denis Fieldend reached to save in vain – and Denaby had won a magnificent battle.
Denis Fieldsend, who has taken 20 wickets this season bowled through 14 untiring overs, his four wickets costing him 67 runs, an admirable performance considering that he had only one maiden over and that Denaby hit 20 boundaries including a six in their 169.