South Yorkshire Times, December 6, 1947
Denaby United Get a Further £750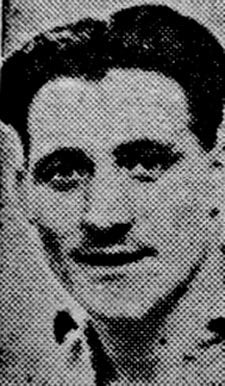 Negotiations on the agreement concerning Walter Ardron  (picture) between Denaby United and Rotherham have been concluded this week and Denaby management committee heard the good news on Tuesday evening that the club had received £750 from Rotherham as purchase fee of the agreement.
This specified that Denaby would receive 50 percent of any transfer fee Rotherham might receive for this former Tickhill Square player, and was made in addition to the £100 Denaby received when former Secretary-manager R. H. Shephard transferred Ardron to Rotherham some four years ago.
This is a record fee at Denaby and a splendid addition to the £500 the club received for Lennon and the further £500 for the recent transfer of "Paddy" Windle to Leeds United.
Negotiations have been proceeding for some time between the clubs.