Obituary  of Mr T. Vickerson
(51), Windmill Avenue, Conisbrough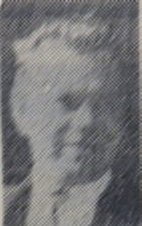 He leaves a widow, Nelley and a son, Ronald.
Mr Vickerson started work as a moulder at Hattersley Bros. Swinton, and worked on munitions in Slough during the war.
He subsequently returned to Conisbrough where he and his wife opened a shop in Church Street, which they gave up five years ago.
Mr Vickerson was employed by A. Exley and sons Ltd., Parkgate, as a sales representative, cremation was at Doncaster Crematorium yesterday (Thursday.)