South Yorkshire Times September 23 1967
30 Foot Long Caravan Will Become Flat at Northcliffe High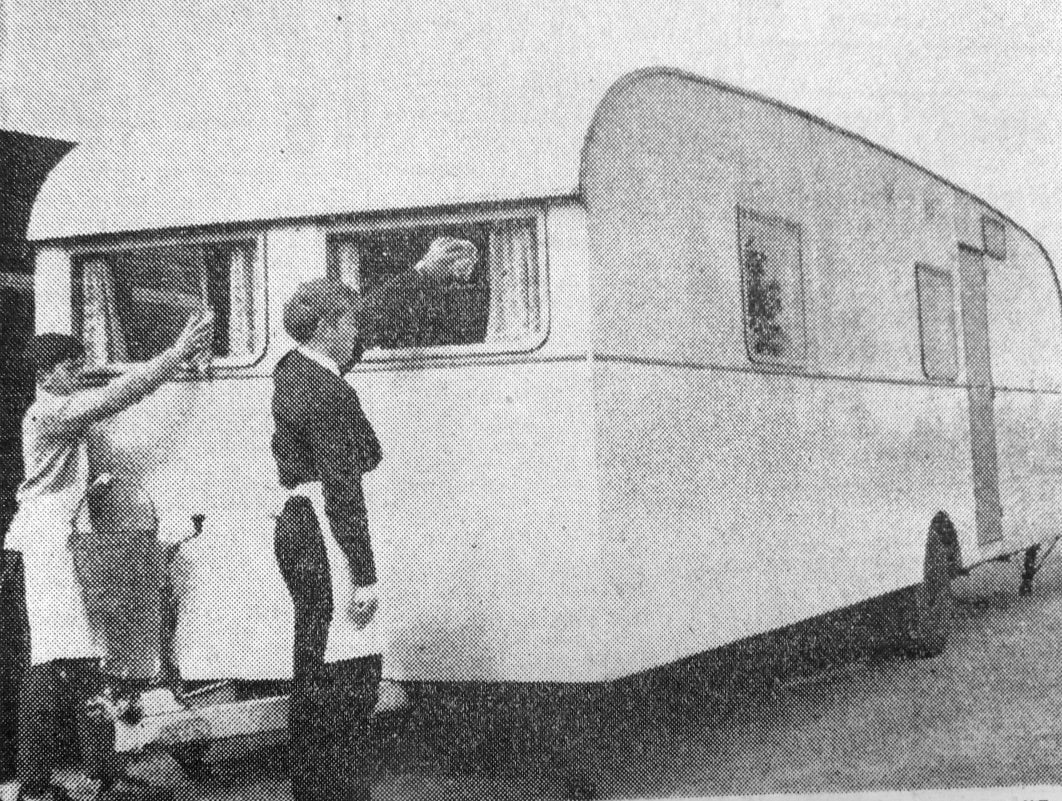 Conisbrough Northcliffe High School is not equipped with a school flat so the pupils are making their own from a 30 foot long caravan.
The caravan is now standing in the school grounds awaiting its conversion.
The headmaster, Mr. A. C. G. Young, told the South Yorkshire Times this week, "We got the caravan quite cheaply and it has a good shell and a sound chassis, which is all we wanted. The children are to begin work turning it into a domestic science flat." The caravan, which is wired for electricity and has running water and a colour gas still, it divided into three rooms, dining room, kitchen and bedroom.
Although there is much preliminary work to be done some of the girls already have visions of the furniture and colour schemes to be used.
Mr Young added that the boys from the handicrafts department would probably clean out the inside of the caravan painted, while there would also be work available in the woodwork line in rubbing down and polishing the woodwork fittings.
"We haven't flat in the school, and the staff suggested that we should have one, so we have provided our own," said Mr. Young.