Mexborough & Swinton Times, Friday 22 August 1930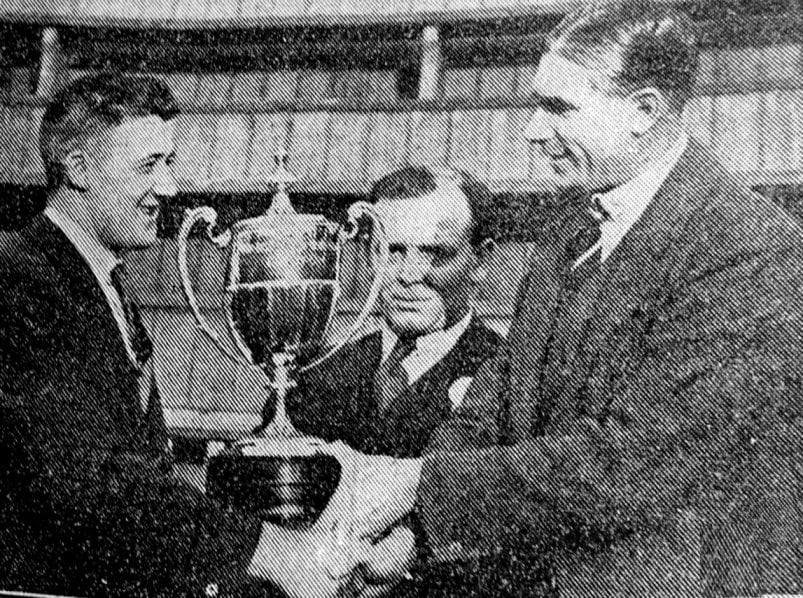 On Saturday, the Manvers Main No. 2 ambulance team won the new trophy presented for ambulance work by the Denaby and Cadeby Miners' Welfare Trustees.
The team  are: C. W. Hodgkinson, J. Boothroyd, R. Hodgkinson, and H. Odell (rapt.).
The photograph shows Mr. W. Still, Superintendent of the Denaby Main Ambulance Corps, presenting the trophy to Odell.