South Yorkshire Times November 22, 1969
A Look into the Past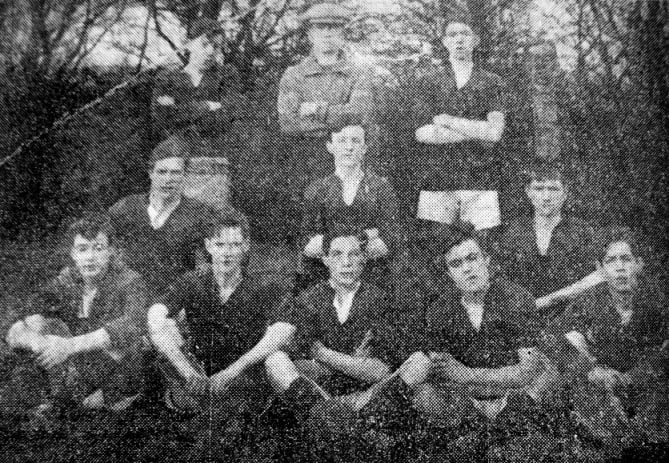 The picture was loaned to us by Mr. H. Hawksworth, of Dinnington. It is of the Denaby Athletic team in the Mexborough and District League in 1921-22.
Back row, from left to right:  G. Alderson, G. Hibbard, Oliver Bransby;
Second row, John Jeffcote, Joe Steel, Len Marsden;
Front row, A. Swaby, A. Hardy, Joe (Snobby) Hincliffe, S. Johnson and H. Hawksworth.