South Yorkshire Times January 20
BAR TO D.F.C.
Conisbrough navigator's outstanding record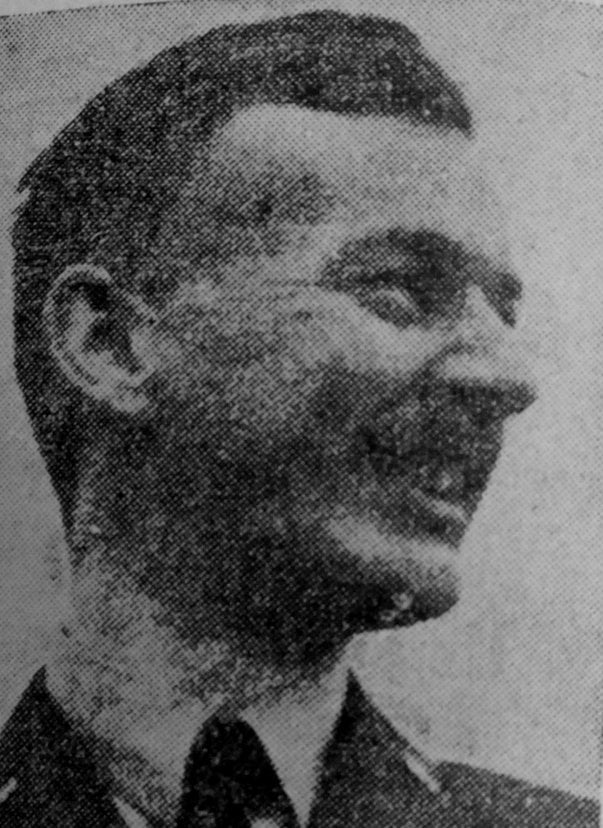 Acting squadron leader John Hubert Dunk D.S.O D.F.C. whose parents reside at Conisbrough has been awarded a bar to his D.F.C.
He has taken part in 100 trips over enemy territory and hold the pathfinder badge as one of the elite of the R.A.F.'s navigators. He was awarded the D.F.C in march 1943 and the D.S.O. in November the same year after being mentioned in dispatches in 1941.
The citation states:
This navigator has now complete his third operational tour. In order to do this it was necessary to relinquish the rank of his squadron leader which he voluntary did in order to resume some operational flying. He has set a most outstanding record and has continued to display exceptional keenness and enthusiasm together with noteworthy ability as a navigator since the award of the flying cross. He has participated in a large number of attacks during many of which heavy opposition was encountered.

Acting squadron leader has been over Hamburg, Berlin,  Dusseldorf, Italy and has taken part in a daytime attack on Danzig.
 He is the second son of Mr and Mrs J. H. Dunk of Doncaster Road, Conisbrough and last June married miss Rose Irene Vickers, Sister in charge of the Nuffield medical research ward, Radcliffe infirmary, Oxford.
 He is an old student of Mexborough secondary school and before enlisting as an air gunner in 1940 was a solicitor working in Sheffield. He is at present on extended leave and last month was a chief guest at the Christmas party of mining and engineering apprentices of Newton Chambers and co. Ltd at Thorncliffe