South Yorkshire Times September 23, 1967
These New Homes Set the Trend For Others to Follow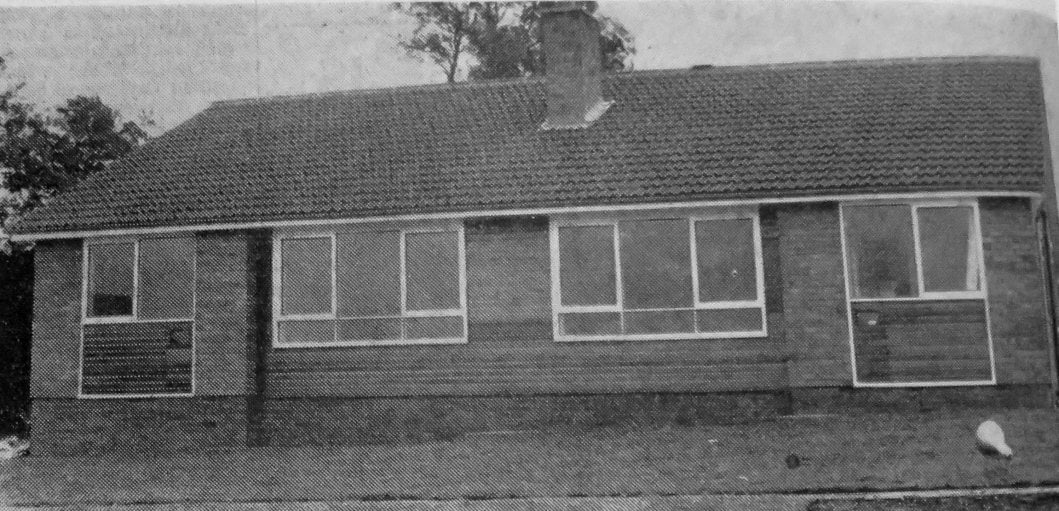 A showhouse marks yet another milestone along the road of progress to better building and modern living.
That's why Bradley of York, won the North most progressive companies, takes pride in introducing the Gazelle, a charming three bedroom bungalow featured of their latest Conisbrough development.
A team of young but experienced executives of guided the company into their present position of esteem and trust.
They are young enough to know what the modern family requires of a home; old enough to know that gimmicks and flash harry corner cutting have no place in today's building.
The Conisbrough showhouse, on the Doncaster Royal estate, a semi detached bungalow at £3,150 is in the middle of a very competitive and attractive price range.
There are designs ranging from £2730-£3695. Plenty of choice for the varying needs of today's families.
The Gazelle ranks among the most popular of the brightly built houses. Now
With three bedrooms planned into a comfortable easy to run bungalow it has much to commend it.
And for the statistic minded here is a run the big down on the gazelle's dimensions; Lounge, 19ft x 12ft ; first bedroom, 12ft 2in by 10ft 8in; second bedroom, 10ft 10 inch by 7ft 8in; third bedroom, 9ft 6in. By 7ft 6in; the kitchen is 10ft by 7ft 7 in.
Bradley planners have always been conscious that a kitchen is a most important room in any home. It is from there that happens close. A satisfied housewife at one with her kitchen is a satisfied mother and it shows. That is why particular attention is paid to the layout of the kitchen of homes in the Bradley range. They are both modern and airy.
PowerPoints
The electrical system throughout for power points is on a ring main and that enables extra points to be fixed at a later date when the family really settled down. In every room there are 13 amp power points, including plug tops, with additional circuits in the kitchen for cooking.
An internal television aerial outlet into the lounge is also fitted
Immersion heaters are standard equipment in every Bradley built home an adequate gas points are provided in the kitchen and living room.
All homes are equipped with modern economical plumbing system and the finest possible sanitary fittings are used in the bathroom and the kitchen.
Outside waste pipes emerge through the external wall below the damp proof course, eliminating unsightly trailing lead pipes down the walls and the risk, in cold weather is, of block pipes.
Water tanks, cylinders etc., All protected from the frost by glass wall insulation and there is lagging in the roof space. Black boilers are fitted to every home to provide a generous supply of hot water.
A view of the show bungalow to be open this Saturday on the Bradley of York's site, Doncaster Rd, Conisbrough.
Sinks and bathroom fittings have tiled surrounds in pale grey, with matching recessed soap dish alongside the bar.
There is space for a garage and coal bunkers are provided at no extra cost.
External decorations are carefully planned by Bradley architects to achieve a blend of colour and pattern. Inside there are neutral shades to set off all styles of furniture. Housebuying may seem like a gamble. But it need not be with Bradley consultants on hand at site to discuss not only the homes themselves, the facilities available for getting a mortgage.
Positive Step
A Bradley home has to be seen to be believed, there is no finer advertisement for a showhouse than people themselves. The company have enjoyed excellent references. A visit to the showhouse will easily prove why.
The firm's management does not take a showhouse opening for granted. It sees it as another positive step forward. Forward giving the public what it once at prices well within reach.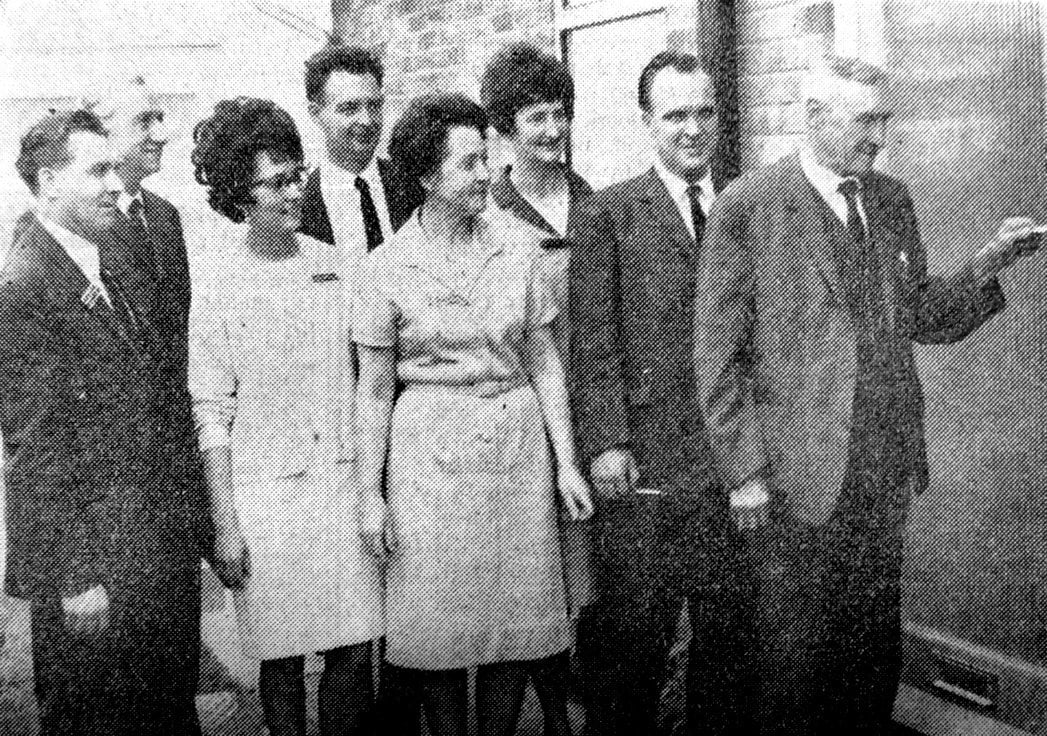 Councillor R.H.Shepard, Chairman of Conisbrough Urban Council, officially opens a Bradley of Your show bungalow at Conisbrough on Saturday