Killed In Action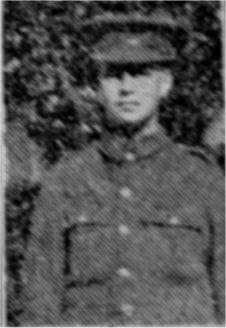 Mr Joseph Brown, Lime Grove, Sheffield Road Conisborough has received notification that his son Lance Cpl Joseph Brown (K.O.Y.L.I.) has been killed in action in France.
Lance Cpl Joseph Brown enlisted September 1914, and went to France September 1915.
He was 20 years of age and previous to enlistment worked at Cadeby.
His elder brother private Ernest Brown (Royal Warwicks) is 20 years of age and is at present in the trenches in France. He had also served with the Royal Engineers in the Canadian engineers. Previous to going to France he was in Gallipoli where he suffered frostbite, and was in hospital at Alexandria. He was recovering from a wound in the hand receive while serving in France.
Another brother J Brown, aged 17 years, served for 11 months in the K.O.Y.L.I. and has been discharged on medical grounds.
From C.W.G.C.:
Service No: 18764
Date of Death:2 5/09/1916
Regiment/Service: King's Own Yorkshire Light Infantry 10th Bn.
Panel Reference: Pier and Face 11 C and 12 A.
Memorial: THIEPVAL MEMORIAL