Mexborough and Swinton Times November 11, 1938
Conisborough Man Gets Close-up of Wild African Lioness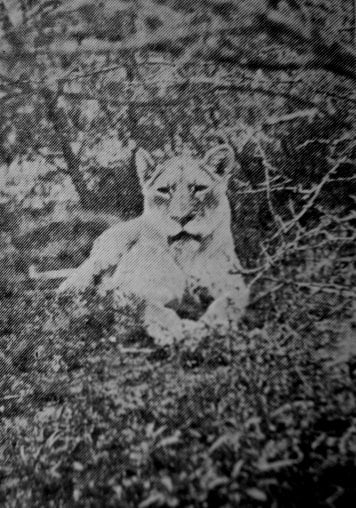 Mr. Harold Bateson, younger son of Mr. and Mrs. George Bateson, of Park Road, Conisborough, who for nearly two years has been at Dundee, South Africa, as manager of the Union Glass Company's works at Telene, was a keen, photographer when he was at Conisborough, and was fond of photographing Conisborough Castle in the moonlight from the back of his former home, Lyndhurst, Station Road.
Now that he is in South Africa he goes in for more exciting subjects and he has just sent home four postcard-size pictures of, his new subjects. The photographs depict a lioness, taken from a distance of about 20 feet; a lion, a herd of impala and zebra out for a morning stroll.
Mr. Bateson describes the impala as graceful animals which leap several feet in the air when they are running about. The lioness was lying at the left-hand side of the road and is described by Mr. Bateson as a "really good specimen." The lion was on the other side of the road and walked across to join the other animal, passing right across the front of Mr. Bateson's car.
Mr Bateson who was a technical manager at Messrs Kilner Bros. works at Conisborough; before his departure to South Africa, often visits the scene of his snaps to indulge in big game shooting.