South Yorkshire Times April 20, 1968
Some of the staff, Miss 0. E. Daniels, Mrs. D. Allen, Mrs. M. Tomlinson and Mrs. F. Cropley, in their charming bonnets at Conisbrough hospital's Easter Bonnet parade on Monday.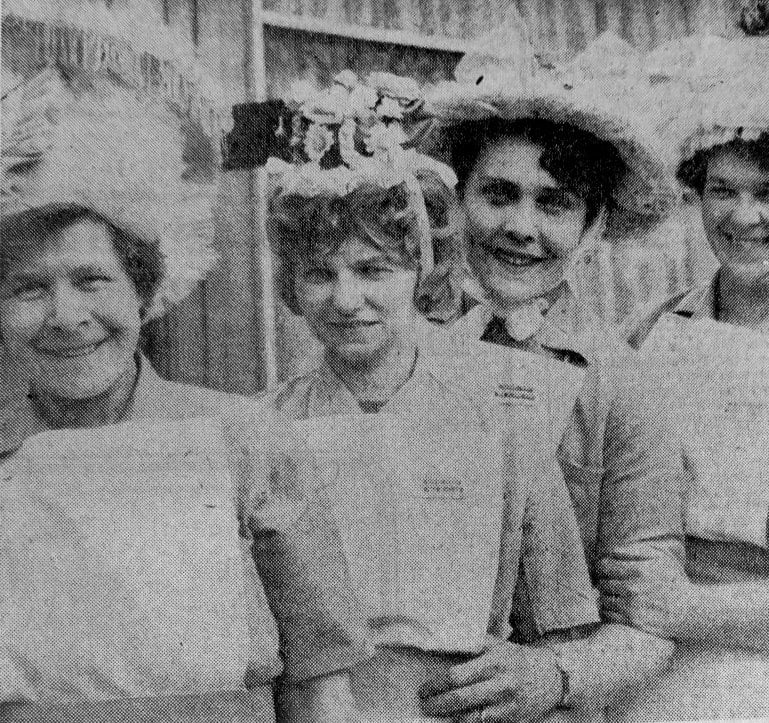 Hospital staff and patients wait for the judges' decision on Monday at Conisbrough Hospital's Easter Bonnet parade.