South Yorkshire Times May 13, 1950
West End Promotion
Conisbrough Man Assistant Manager at Famous Hotel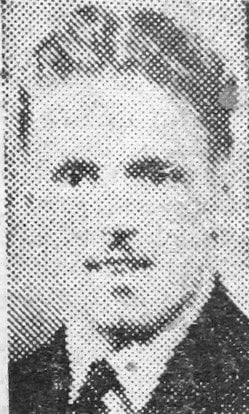 Mr. R. A. V. Taylor, of Victoria, London, has been appointed Assistant manager of Oddenino's Hotel, Regent Street. For Taylor, formerly of Conisbrough, it is the finale of two and a-half years' service in the hotel, starting as a kitchen hand.
WAR SERVICE ORDEAL
Mr. Alwyn Taylor, who is 31, is the only son of Mr.Mrs. Arthur Taylor, of Castle Inn, Burcroft, Conisbrough.
He studied at Conisbrough Modern School, and  later at Mexborough and Sheffield Technical Colleges, where he gained first-class certificates and diplomas in bakery, his father's trade, to which he became apprenticed.
In 1939, when he was 19, he joined the Royal Army Service Corps.
A year later, at Tobruk, Mr. Taylor was taken prisoner. He spent five years in P. o. W. camps in Italy, Czechoslovakia and Germany.
When Mr. Taylor was repatriated in 1945 he weighed only 6st. 6lb. For a year he was seriously ill, and received psychiatric treatment near London.
In September, 1947, Mr. Taylor started work in the kitchens of the hotel. In February the following year, he married Miss Elaine Wood, of Huddersfield, who had been manageress of the I.C.I. canteen at Denaby. Mrs. Taylor is now working in a large London store.
Her husband gained promotion through the various departments of the hotel, and became hotel waiter, a worker in the restaurant, chef (one of the eight employed there), and control clerk, a post which he held for a' year.
After an Easter holiday at home, Mr. Taylor returned to London to hear that the directors of the hotel had appointed him assistant manager of the hotel, over a staff of 325. Mr.Taylor's achievement is the more remarkable when it is considered that he had risen from 325th to the second in the establishment after only two years.