South Yorkshire Times, December 10, 1955
Chain of Office
Conisbrough U.D.C.have received the chain of office for the chairman of the council. The presentation will take place before the next Council meeting on December 19.
Councillor Harry Gomersall will present the chain to the chairman of the Council, Councillor George Cheshire, J.P..
This was decided at a General Purposes Committee meeting and it was agreed that Councillor Gomersall should present the chain in view of his long and outstanding service on the Urban Council.
The chain as 32 lengths, to be useful in describing the names of the various chairman. It is made of silver-gilt. The pendant is representative of Conisbrough, showing the castle, pit head winding gear, a Saxon crown and the Yorkshire Rose.
The chairman will wear the chain at ordinary Council meetings and that functions at which he represents the Council.
The public is invited to the presentation before the presentation the chair will be displayed in the window of the Council offices.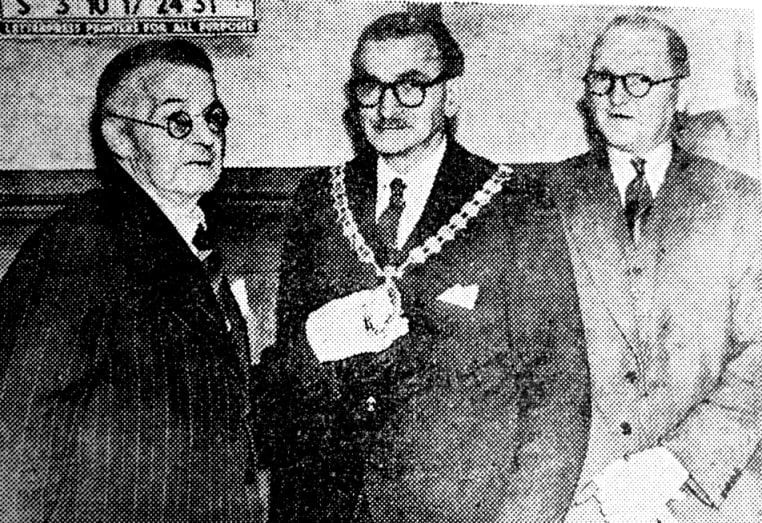 Presentation of the Chain to Coun George Cheshire J.P. by Coun. H. Gomersall.
Also in Photo is Mr R.F. Edwardson, Council Clerk