Mexborough and Swinton Times June 10, 1905
Denaby Main District Civilian Miniature Rifle Club.
On Thursday the club shot a match with the Worsbrough and District Rifle Club.
Unfortunately they were only able to bring five men, so that several of the Denaby men were disappointed and unable to take part.
The conditions were two shots at 100 yards – three sighters and seven shots each time. N.R.A. Standard target.
Denaby won by 53 – over 10 points per man.
The following were the scores; –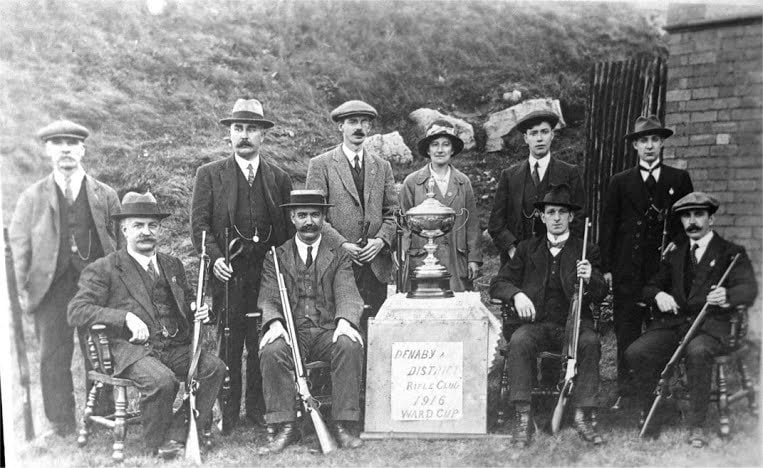 On Saturday the first of two shoots for the Presidents prize, value two guineas, given by the president, Mr. W. H. Chambers, was held on the range at Denaby.
The conditions were a sighter and seven shots at 50 yards and 100 yards, and. N.R.A. Standard targets. The second issue will take place on July 29th, and the competition will be decided by the aggregate of the two shoots.
The following scores were made last week: –
On Saturday next acompetition will be shot for places in the team for the return match with Wombwell, which will be shot at Wombwell, on June 17th.
The club will be presented by teams in the Savile cup and Association cup competition at Strensall on Monday and Tuesday next, the following being the team:
Civilians – Messrs. Witty, Barnard, Hulse, and Robinson;
Volunteers – Col- sergt. French: Col.-sergt. Harrison, and Sergt. Carnelly.