South Yorkshire Times August 16, 1947
Soccer Rolls Up Its Sleeves
Denaby United Stronger Than Last Season, Says Manager
Denaby United's Arthur Roberts, who in his first season as secretary manager last piloted the club to its most successful season in the years, and spent the close season strengthening the weaker spots on the side.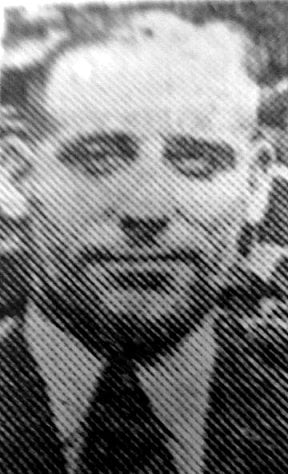 "Denaby will be stronger than last season," he told me on Tuesday.
Confidence
There's a quiet confidence in the Tickhill Square camp. And not without cause. Most of the close season captures have been seasoned players, and I hear that the club might create one big soccer surprise before the season actually opens.
Denaby had the nucleus of the sound side at the end of last season, and secretary manager Roberts (picture) and his associates have acted wisely and signup nearly all last season's team. Only Millership, Calver and Hurley were not retained.
Principal new signings have been Lloyd Barke, Mansfield Town captain, who made 32 appearances in their third division side last season, and the exThurnscoe Vics halfback, Osborne, who is still on Coventry City's books with a £1,000 figure on his head.
Denaby, opened the new season with a practice match for locals last Saturday, when Whites beat Cocolate and Blues 10-1 (Lovell, local centre forward from Denaby comrades, scoring seven goals), will begin their Midland league programme tomorrow week at home to Notts Forest reserves. The following Monday they visit Shrewsbury town, and have a strong opening fixture list.
Groundsman Albert Greene has got the ground into an excellent state and there have been a number of minor improvements. Concrete fence has been provided at the welfare corner, the new stand has been repaired and some new barriers have been installed.
The Players
Signed players for the 1947 -8 season are:
Goalkeepers – Percy Urien, ex-Mansfield Town, two seasons with Denaby:
S Vickers, Kilnhurst and Manvers Main, expects to be demobilised from the Army this week.
Fullbacks –
George Madin, one of Denaby's 'veterans' (but not in age)
Fred Askwith, transformed into utility player last season
Jack Williams, Denaby's most improved player last season and
Sam Cox, powerful ex-naval boy, who figured as William's regular partner towards the close of last season
Half – Backs
F Osborne, transfered last year from Aston Villa to Coventry City, playing for Denaby as his work is in the Doncaster district
Lloyd Barke, centre half
Sam Coward, last season man, previously with Selby town
Ernest Ball, highly promising local centre half and
Fred Walker, last season with Chelmsford and previously with Sheffield Wednesday, signed this week
Forwards
Sydney Strachan (outside right)
Ken Mosley (inside right) returned from Gainsborough Trinity
Malcolm Killourhy (inside right, captain)
Frank Wright (centre forward) and W Windle (Kilnhurst, outside left), all from last season
H Lovell, free scoring local centre forward and
Ernest Schofield, inside left from Bradford city
Denaby comrades, Mexborough Association league side, will again serve as the United reserve team and play their games at Tickhill Square