A Coming Denaby Bowler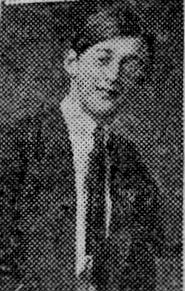 Ernest Gibbs, who made a rather sensational debut in Yorkshire council cricket last Saturday by taking four wickets for four runs against Bullcroft Colliery, at Denaby, is a son of MR. W. I. Gibbs, of the Denaby Main Hotel.
He is only 20 years of age, and has a pace and action that suggests that there are great possibilities in him as a bowler, and that he is well worth all the coaching and practice that can be given him.
He has played for Denaby Reserve three seasons, and for Conisboro´ a season.