South Yorkshire Times March 6, 1948
A Footballer Fifty Years Flash-Back
Denaby Veteran Recalls Old Favourites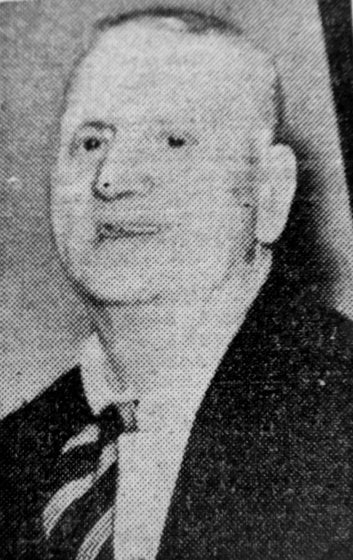 Living alone in his little home in Ravenfield Street, Denaby, Is the hero of many a Denaby United struggle 45 and 46 years ago. Then a  strapping young full-back, Billy Lawley was captain of the side. Now at 73, Billy is crippled with rheumatism and can only get about with the aid of two sticks, but since his wife's death 31 years ago he does all his own housework and keeps his home spotless.
Billy still likes to talk about his footballing days, especially the battles royal with Denaby's neighbours, Mexborough Town.
"I joined the club in 1891," he I told me this week. "We played on a ground where Denaby ParishChurch stands to-day.
The club was known as Denaby Wanderers and they played there for several seasons until they took over the old ground in Old Denaby Lane at the rear of the Reresby Arms.
"A tower of strength in the early days was the Rev. R. P. Roseveare, who was curate at the Parish Church and an Oxford Blue, and it was not until we went down to the 'Pig' that the club changed its name to Denaby United."
The side had played in the Sheffield League, but in 1902-03 they joined the Midland League.
Unfortunately, the 'Bag muck' strike occurred at Denaby and Cadeby Main Collieries and lasted all through that first vital season. The club had great difficulty in carrying on as there was little 'gate' money, but Denaby transferred Lawley to Barnsley for £75 to enable them to continue.
That £75 was sufficient and Billy returned to Denaby after half a season with Barnsley and from 1891 until 1910 he never missed a season with Denaby. Mr. Lawley explained that in the early Midland League days the Reresby Arms Hotel became the headquarters of the club and the teams also used the premises for changing. Mr Tom Weston, landlord of the hotel was a prominent supporter.
Mr Lawley said "The Midland League then was what the Third Division is today, and those days really good Third Division side at Denaby capable of holding its own with any of 'em.
Mexborough was also a handful in the old days. Billy Biggs, landlord of the Old Head, was Mexborough's captain, and I was Denaby's, and we used to have a 10 shilling bet on the result. Just as Denaby always play Frickley on Christmas Day and Boxing Day, now, we used the Mexborough then. Billy was 'Iron'Hague's trainer at one time, and for our 'Derby'games it was nothing for us to have £60 gates at three pence (1.25p) a time.
Denaby's Best
Mr Lawley said he thought that Denaby's most outstanding season was in 1904-5, when they won the Sheffield Challenge Cup for the first time, beating Sheffield United 2-0 in the semi-final and Sheffield Wednesday 4-2 in the final.
"That must have been the best side we ever had," he said, "Here it is:
Hancock; Welsh, Lawley; Nimrod, Lees, Arnold; Brocklehurst, Tomkins, Hollins, Lavery and Heptinstall.
That team today would easily qualify for the Third Division.
In 1910 Mr Lawley joined Frickley from Denaby. In 1928 he was brought back to Denaby as trainer by Mr W Astbury then financial secretary, but in his second season he developed rheumatic fever and the been incapacitated since. His interest in the old club has never diminished however.