South Yorkshire Times September 19, 1959
From Doncaster to Sheffield Their Territory
2 Ex-Denaby United Players to Scout for the "Throstles"
Two ex -professional footballers (who played together during their last season) have been appointed " scouts " for First Division club West Bromwich Albion.
They are Mr. Ken Moseley (40) of Tickhill Street, Denaby, and Mr. Cyril Shepard (43) Braithwell Street in Denaby, who between them will cover the areas between Doncaster and Sheffield.
Ken married with two sons. Bernard and Gerry, is an electrician at Denaby Main Colliery. He was centre-forward with Midland League clubs Denaby United, Grantham, Gainsborough Trinity and Worksop and Central Alliance League aide South Normanton.
Former Captain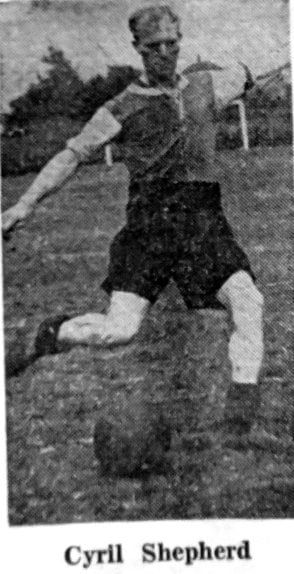 Cyril who is employed at Manvers Main Colliery, has been connected with Denaby United for the past few years               
A left-half, he captained Denaby United for five years, then went on to Doncaster Rover,. Rotherham United, Bull City and Huddersfield.
In their last season both players were members of the Thorne Colliery team which came second in the Yorkshire League.