Mexborough and Swinton Times July 10, 1936
Fullerton Hospital Annual Sports
Favoured by the weather, the annual athletic sports, organised by the Fullerton Hospital Demonstration Committee, attracted a large crowd to the Denaby and Cadeby cricket field on Saturday.
Cycle races were restored to the program, and congratulations are offered to the organisers on securing two flat and one N.C.U. Yorkshire Championships.
The programme on the whole, which was an exceedingly long one, was carried out without hitch and the proceedings were enjoyed and appreciated.
The 220 yards (under 14) race
A bicycle 'spill'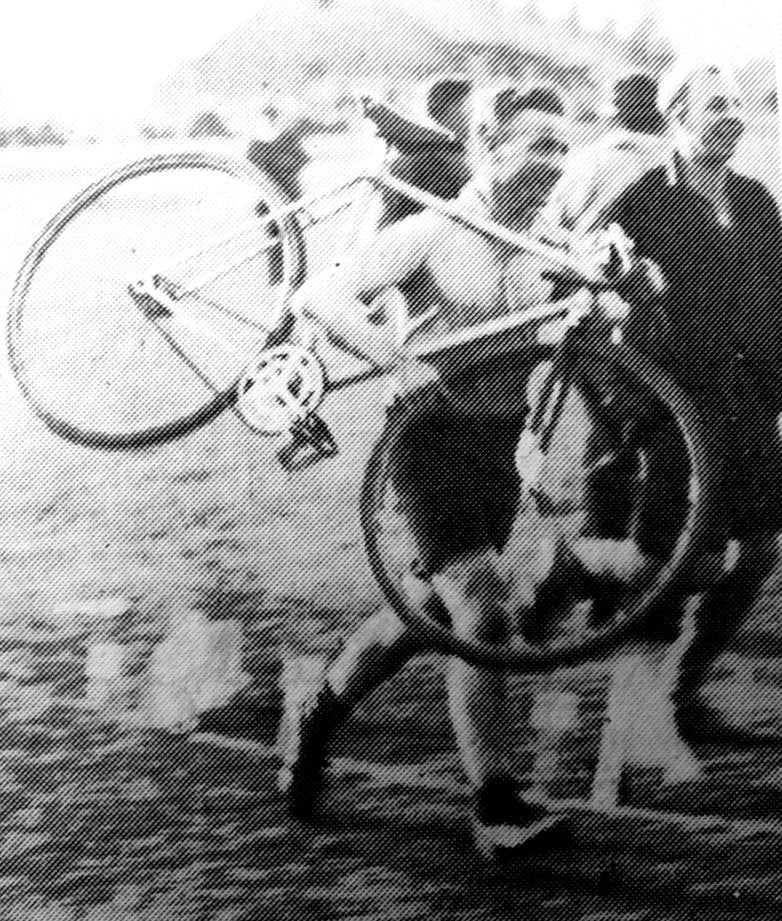 Engledow, Yorkshire Champion