South Yorkshire Times 17th July 1965
Just Another chapter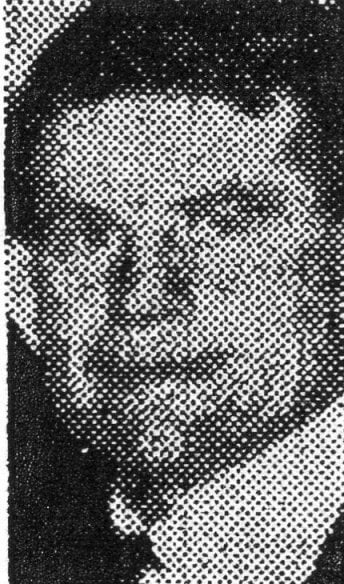 Mr. Bill Thompson, Trustee and former secretary of Conisbrough Cricket Club and a Vice-President of the Doncaster Cricket League, has retired as quarry foreman at the Cadeby works of Steetley Dolomite (Quarries) Ltd. 'Health reasons' have forced 62-years-old Mr. Thompson, of 33, Highfield Road, Conisbrough, to give up the job he has held for about 22 years, but it is not the epilogue for him. It is just another chapter for a man who during these 40 years has earned the title of the 'Father' of Conisbrough cricket.
"I'm retiring from the quarries for health reasons but that won't stop me keeping up with my cricket," Mr. Thompson told the 'South Yorkshire Times' on Monday.
A prominent player as well as an official – until he laid bat and ball to rest during the war years – Mr. Thompson now serves the club as a Trustee. His brother, Mr. Roland 'Chic' Thompson, also of Highfield Road, is currently a committee member, and played until five or six years ago.
Bill Thompson has been on the management committee of the Doncaster League for about 23 years, and a Vice-President since about 1948. He has also been a member of the Yorkshire County Cricket Club for over 25 years.
He has been employed by the Steetley Company for over 40 years. Born at Darfield, he moved to Conisbrough at about the age of seven, and he started work at 13 as an errand boy with the Doncaster Co-operative Society in Conisbrough. He formerly lived in Burcroft, Doncaster Road, and Daylands Avenue.