Mexborough and Swinton Times January 28, 1938
Life Devoted to Nursing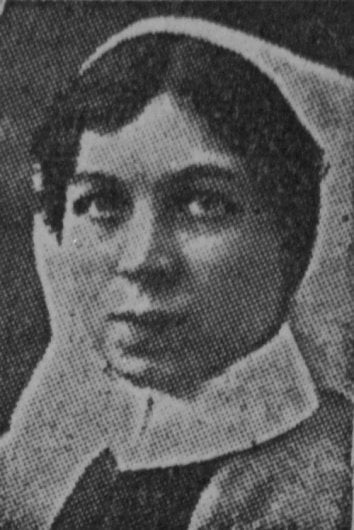 The death occurred with tragic suddenness on Monday of Miss Rachel Bennett (57), at the residence of her sister, Mrs. Dutton, 95, Doncaster Road, Denaby Main. Miss Bennett was the daughter of the late Mr. and Mrs. Bennett who for many years resided at Don View, Mexborough, and later in Denaby Main. For eleven years she had been a charge Sister at the Crookhill Hall Sanatorium, Conisborough.
She had devoted her life to nursing and would shortly have retired on pension. She was a reservist of Queen Alexandra's Nursing Association and saw military service during the War at King George's Hospital, London. at the Netley Base and also at Catterick Camp.
She was appointed to the Crookhill Hall Sanatorium when it was first opened. She had not been well for a few weeks, but only ceased her duties at Christmas, when she came to stay with Mrs. Dutton.
She was about on Monday morning, but later she had a seizure and shortly after passed away. The funeral took place on Wednesday at. Mexborough. The coffin was covered with the Union Jack and local Territorials were bearers.