South Yorkshire Times, August 11th 1951
Rain-Drawn "Derby" Hit Denaby's Honours Hopes
Mexborough 94, Denaby 17 for 0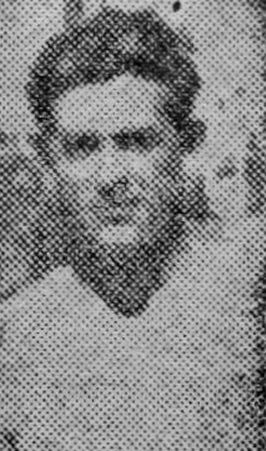 It will be a tight Yorkshire Council finish for Denaby this month if they are to reach the top four play-off for the final once again.  Until Monday they looked safe, with fourth position in the League, and good winning form.  Then the rain stepped in and now there is quite a difference.
The annual Bank Holiday game with "Derby" team Mexborough (how the standard has fallen in the last two or three years) was abandoned through the weather, and Denaby must win their last two important games with Rossington and Elsecar to have a chance.  Even then, their position will depend on the fortunes of other clubs fighting for the last four places.
Mexborough looked set to lose after being dismissed in two hours for only 94.  At one time, Palmer, Oakley and Hill were back in the pavilion with only eight runs on the board but Hemstead, adding 19 to the score, made Mexborough's total look a little more respectable.
Last man, George Stones, made 18 after Denaby's 'keeper Higgins had missed a flagrant stumping chance before Stones had scored.  Higgins kept brilliantly, however, taking three great catches, and eventually stumping Stones to end Mexborough's innings.  Cowan (picture) , Denaby's left-arm opening bowler, took five for 38, and the other wickets were shared by Richards and Newton.
Denaby had little chance with their innings and after Ellis and Munden had taken 17 off the first two overs, Ellis' contribution being 12, the players came off and that's how it stayed.