Mexborough and Swinton Times, May 28, 1937
Mimic Warfare.
Territorial and regular troops combined in manoeuvres this week in the Conisbrough, Mexborough and Hickleton
A section of the Queen's own Yorkshire dragoons are seen
"retreating from Hickleton towards Hooton Pagnall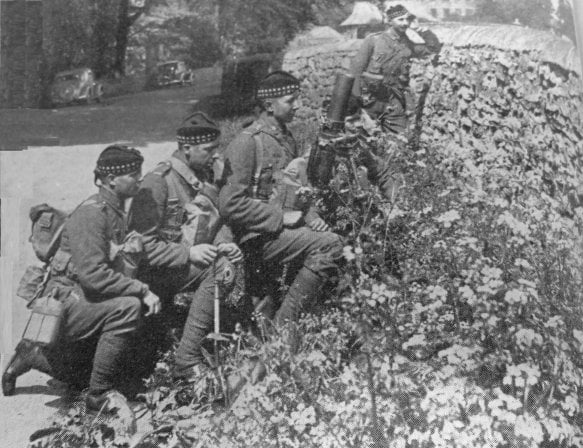 A quartet of the King's Own Scottish Borderers delay the advance of the "Westland" forces with a 3in. trench mortar.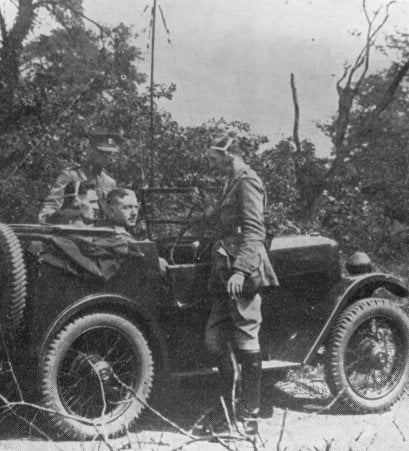 Capt J. Davis, Adjutant of the "Westland" HQ staff,
receiving a message from the "front" by wireless in hangman's stone