South Yorkshire Times February 22, 1935
Obituary
Mr H.S.Witty
Mining Engineers Crowded career
Denaby Days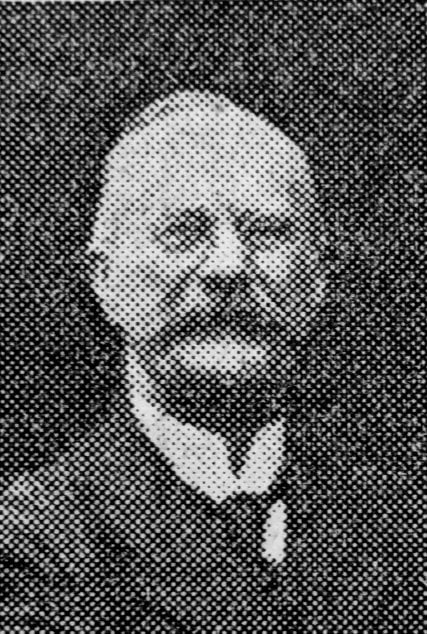 We regret and record the death of Mr Harry Sykes Witty, of 86, Rockliffe Road Rawmarsh, aged 78. Mr Witty died on Sunday following a long illness, some months of which was spent in the Rotherham hospital. He was a native of Driffield, educated at Archbishop Holgate's School there, and served his articles to the profession of mining engineer and surveyor at Wakefield.
He joined the staff of the Denaby and Cadeby colliery's in 1887 and was for 26 years employed as manager of the Cadeby Colliery and latterly as agent for the two collieries. In August 1913, he became manager of the Thrybergh Hall colliery and held that position for seven years. He was in charge at Cadeby when coal was reached there.
Evidence of the respect and esteem which he gained during his long service for the industrial and social welfare of that district is set out in an illuminated address which was presented to him in 1910 by the officials and workmen of the Cadeby colliery. The address which was accompanied by a gold watch and purse of gold, was to commemorate 21 years service at Cadeby and was in the following terms:
"We, the workmen and officials of the Cadeby Main Colliery, together with other friends, wish to present this address as a token of our esteem and respect on the occasion of your 21 years service at the above named colliery. We also recognise the useful work you have done in this, our parish of Denaby Main, as counsellor, treasurer of the Fullerton hospital and of the Cricket Club, and the interests and help you have given to the Ambulance corps, the Rifle Club, and the Institute. Our wishes are that you may long be able to carry on the splendid work you have done in the past at these colonies and in the parish. Presented on behalf of the subscribers by W.H.Chambers, Esq,. Managing director of the Denaby and Cadeby Main Colonies."
Mr Witty had many interests and gave service in many directions. He was an old Volunteer and served 38 years with the K.O.Y.L.I., retiring with the rank of captain.
He was very fond of music, particularly of church music, and sang in church choirs for over 60 years at Wakefield, Denaby, Conisborough, Kilnhurst and Rawmarsh.
He also rendered eminent service to the St John Ambulance Brigade and Ross a high rank in the moment at Denaby and later at Swinton. He was an honorary serving Brother of the S.J.A.B.for over 15 years.
He was a skilled musician, played on a number of instruments, including the violin, piano, cello, cornet and flute and was one of the founders of the Denaby Main Orchestral Society and a member of the orchestra for 25 years.
Mr Witty gain wide repute as a sportsman. A good cricketer, you play for Denaby Main for a number of years, been a member of the team which won the South Yorkshire Cricket League in 1902. He played football and tennis at Wakefield and was a member of the Wakefield Amateur Rowing Club. He will many prizes for boxing also showed promise in swimming and fencing. In all he won 78 sporting trophies, including three silver cups for rifle shooting. He was one of the founders of the Denaby Main Rifle Club.
He was a member of the Pursuit of Minor Engineers and in his profession was widely known and esteemed. Where ever he went he left an indelible impression of kindliness, sincerity, and public spirit. He had a seizure about a year ago and until then was very active, bodily and mentally.
He had been a staunch churchman for over 60 years. At Rawmarsh he attended the Parish Church and was a member of the Church Council.
He leaves a widow, one son and one daughter, both . Mr and Mrs Witty had been married 45 years
An Appreciation
Mr Witty is still remembered with kindness and respect in Denaby Main though it is over 20 years since he left the place. He came to Denaby in 1887 and spent his happiest and saddest days there. He came as assistant manager of the Denaby pit under the late Mr W.H.Chambers and afterwards became manager of the ill-fated Cadeby colliery.
He was succeeded at Denaby by Mr Charles Bury, who followed him to Cadeby when Mr Witty was appointed agent, Mr Douglas Chambers, a nephew of "W.H." following Mr Bury at Denaby.
Both these fine young men were amongst the 89 who were slain in the terrible explosion of July 9, 1912, and Mr Witty would have shared their fate if his duties are not kept about the surface on that awful day. He was never the same man afterwards.
In August of the following year he left to become manager of the Kilnhurst colliery, then home by J and J Charlesworth, of Wakefield, unknown has Thrybergh Hall." Very went into retirement and spent the evening of his life at Rawmarsh, occupying himself in the garden of his very good friend, the rector.
Apart from his official connection with the colonies Mr which will long be remembered in Denaby for wholehearted work was social life of the village. He was a keen ambulance man and in much to raise the Denaby Main Corps to the outstanding position that it holds today. He had a deep tender love of music and a much to do with organising the fine orchestra which the late Mr Moses Soar conducted for so many years. He and Mr Chambers played in the orchestra, Mr Witty the viola, and Mr Chambers (if I remember rightly) the clarinet. They were not great performers but they were very good judges of music and in everything they could to raise the standard of musical tastes and appreciation in the village, which in consequence gained quite a reputation for its concerts home. They sang together in the church choir and add other tasting common. Indeed there was more than a superficial resemblance between them
Under a dry and rather gruff exterior Mr Witty and a benevolent nature. He and his wife are the sole of hospitality and abounding in court little on remembered acts of love." Mr which is a piece moment I'm sure were spent in the church choir. He had a fine bass voice, of exceptional compass. I was sat beside him doing a service was startled to hear him sing quite sonorously a low B flat! At first I thought you were some trickle school six but he sang it again and again and I spent the rest of the chant listening for the note.
He was a fine man of fine Christian character, fond of the simple and kinder things of life; he did justice, love mercy, and walk humbly before is God. To do and to be this, and at the same time to manage miners, and such miners, in such an age, was to me something wonderful.
H.E.E.