South Yorkshire Times, September 13th, 1969.
Mrs. D. A. Worth reads to some of the children at the nursery class at Rossington Street School.
The major developments in the  educational facilities  of the Conisbrough Urban District, which were thought necessary by a team of research workers when they came into the district in January, are now  taking definite shape with the opening of five new nursery classes in Denaby this week.
The classes, which attracted over 100 children in the first week, are based at Rossington street and Balby Street Schools, and at the Tom Hill youth centre. They represented  a major step forward in the field of education for Denaby, where there was no provision for pre-school training until this year.
Four of the classes are being run by the West riding, and the fifth is under the control of the research team, who operated pilot scheme for the project earlier this year.You
On the advice of the plowden report the department of education set up priority areas, and Conisbrough and Denaby was designated one of these. The founding of the nursery schools- and the building of new infant schools at Balby street and Rossington street in the near future stems from this.
The group based at the Youth Centre are soon to move to new headquaters. Money has been provided by the Rowntree Trust.
The education priority area research workers, headed by Mr. Michael Harvey, ran a successful play group at Tom Hill in the summer, and are also assisting with two groups now operating in Conisbrough
They conducted a door to door canvassing programme in Denaby to give all the parents in the village the chance to bring their children to the classes, and are "very pleased with the response."
Co-operation.You are
The plowden report also advocated closer co-operation between schools and parents, and at Rossington Street it is intended to extend this suggestion to include everybody who has interest in the school.
At an inaugural meeting to be held on Monday, September 15th, at 6 p.m., those attending will be invited to form an "Association of Friends of the School," whose aim will be to further the educational wellbeing of the children from nursery class to 11 year olds.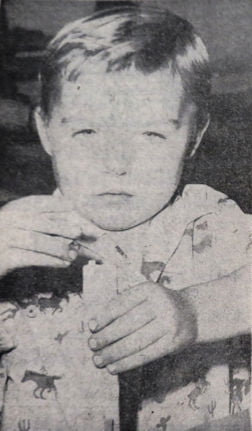 Darren Swinbourne (3) builds himself a tower at the nursery class at Denaby Balby Street School.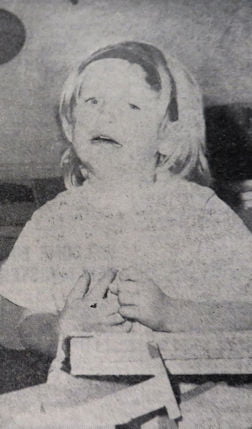 Not so happy with her first day at the nursey class at Denaby Balby street school was Faith Martia, but no doubt she will soon settle down