Mexborough and Swinton Times March 3, 1917
Commission for Conisbrough Soldier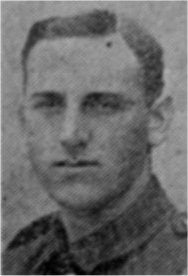 Private William Elliott Rosser (late R.A.M.C.), from which he transferred to the Artistes Rifles, has been notified that he is to be a appointed to a commission as a military officer.
Private Rosser is the son of Mr and Mrs Richard James Rosser, Sunnyside, Park Road,
Conisbrough. He aged 23 years of age, and went into training in France for his
commission on March 13. He enlisted during the first week of November 1914, and went to France a month after.
Before enlistment, he was engaged in the Denaby and Cadeby offices. He was well known and respected in Conisbrough, was a member of the recreation Hall club, took delight in music, was a popular entertainment and an active and keen member of the Conisbrough Sunshine Pierrot party.