Mexborough & Swinton Times – Friday 25 August 1939
 Served In Two Wars
Mexborough Veteran to be Chelsea Pensioner
Fifty Years in the Mines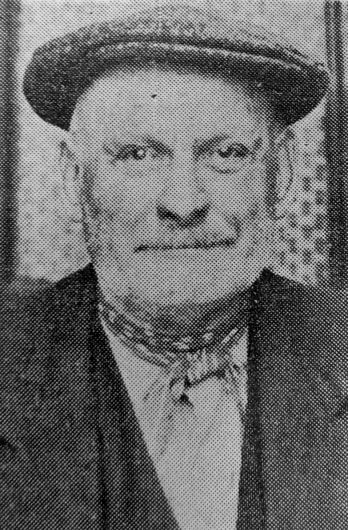 Mr. John Smith, who at present resides at the home of Mrs. S. E. Tonks, 138, Wath Road, Mexborough, will arrive at the Old Age Pensioners' Home, Chelsea, on Tuesday.
He has qualified as a Pensioner by his two years' service under Lord Roberts in the Burmese War, when he served in the King's Own Yorkshire Light Infantry.
Mr. Smith has been a mineworker for 50 years and during all that time, and also during his war service, he did not suffer a scratch. He is 76 years of age and has worked and resided in the Mexborough and Barnsley districts all his civilian life.
Born at Barnsley, he came to Mexborough 35 years ago and only left for short stays at Featherstone, Normanton and Sharlston. At start of the Burmese War in 1886 Mr. Smith joined the King's Own Yorkshire Light Infantry and after a short stay in India his regiment was one of the few comprised of English troops to go out to Burma under Lord Roberts. Most of the soldiers fighting on our behalf were Indians. Mr. Smith took part in the battle of The Ruby Mines, and also the struggle for Mandalay.
He did 12 years' service with the' K.0.Y.L.I. including reserve, and after that did four years service with the 2nd Battalion the York and Lancaster Regiment, from which he received his discharge, just before the commencement of the Boer War.
In 1915 he recommenced his military career by jointing the 12th Battalion K.0.Y.L.I., then known as "The Miners' Pioneers" Battalion.
Work In Mines
At the end of the Great War he again became a miner and did 12 years' service at the old Warren Vale Colliery, Swinton, afterwards doing eight years at Barnburgh Main Colliery, before his , retirement. Previously he had worked at many of the local collieries, including Manvers Main, Denaby. Cadeby, and Maltby.
He was working at Cadeby Colliery in 1912, but fortunately was on the afternoon shift, and was not involved in the disaster.
Returning to the question of Indian soldiers being used in Burma. Mr. Smith said the Indians were used to the climate and also to the cunning methods of the Burmese, but the odds were ten to one against an Englishman coming back alive. There was a greater danger of death by disease than in battle. Our representative broached the subject of the present situation and the possibility of an outbreak of war. "It would be ghastly," said Mr. Smith. "far worse than anything we have seen."
He went on to state that his father, who fought in the Crimean War (and In the Indian Mutiny) had told him that (at Crimea) the war lasted only from sunrise to sunset, and then the dead were buried and the wounded removed from the field.
His health, he said, was all right, but he was looking forward to the change his stay at the Pensioners' Home would afford him.