Mexborough & Swinton Times, February 26, 1937
Sisters to Retire
Fullerton Hospital Changes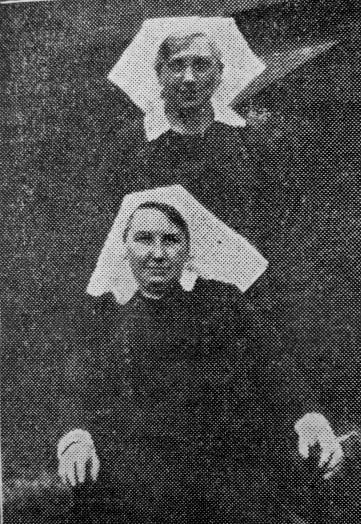 At the end of June Denaby and Conisborough will be losing two residents who have served the district faithfully and loyally for 30 years – Sister J. H. Stead and E. Steel, of the Fullerton hospital, Denaby, who are to retire. The two sisters, whose kindness and sympathetic treatment has earned them universal respect throughout the Conisborough urban district, tended their resignations to the Board of Management on Monday.
A native of Wakefield, Sister Steel has been at the hospital since it opened – she was the hospital's first nurse and would have completed 32 years service at the hospital next August. Sister Stead, who hails from Sheffield, would the same month have completed 30 years. Sister Steel, who had a large experience of accident work before she arrived at Denaby, came from private nursing work at Sutton Coldfield, Birmingham, and Sister Stead came from the Passmore Edwards Hospital, Bowes park, North London, and they have been in charge of the hospital since their arrival in the district.
Sister Stead told the "Times" this week that they had seen great changes in the hospital. When Sister Steel first came to Denaby the hospital staff consisted of a housekeeper, three maids, one porter and two nurses; today the staff consists of six maids, two porters, five nurses and two sisters. At first the hospital catered for miners only, but now the needs of the local glass workers and other workers and private patients were met as well.
When Sister Steel arrived at their institution there were only six beds, but now they had 40.
The two sisters are to spend their retirement together in the Harrogate neighbourhood.