Mexborough and Swinton Times April 6, 1918
Shoeing Smith Harry Chipp
Royal Field Artillery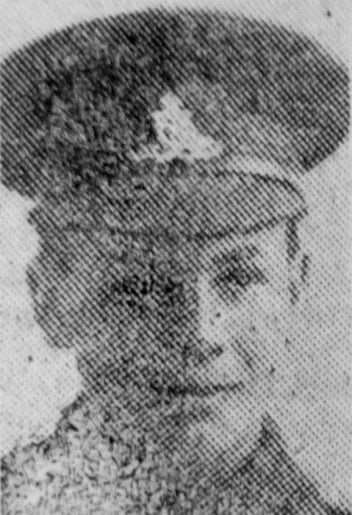 in connection with the death in action of their son, Mr and Mrs W.Chipp Red House, Old Denaby, and received the following message message of sympathy from Lieutenant Colonel L.M.Wilson, R.F.A.:
"I wish to send you on behalf of myself and other offices in my brigade hour and sincere sympathy to you in the loss of your son.
Although no words of mine can offer you any mitigation of your grief in his loss, I feel sure you will be glad to know how highly he was thought of, and how well and brave he has done his duty to his country. His Battery Commander will be writing to give you more details of his death which took place yesterday evening, March 13, from shell fire, but I want on behalf of all ranks of my brigade, to send to yon our deepest sympathy in your loss of a gallant boy who has given his life for his country.
Shoeing Smith Chipp was, before enlistment, assistant to his father in the business of Estate Agent and had intended to resume the occupation.       He was educated at the British School. Doncaster – his grand-father, ex-alderman Burkinshaw, being at that time chairman of the governing body and won a silver medal for maintaining a regular attendance in circumstances of exceptional difficulty.
Before the war he was a member of the Doncaster Boy Scouts. He chose to serve in the .Army as a. shoeing-smith because of his fondness for horses and for outdoor life. He declined several offers of sedentary' employment at the front.
He enlisted in the Yorkshire Brigade, R.F.A., in April, 1915 and went to France in the following December.  He came home in May, 1917, and. again November, 1917. He was formerly a member of the Mexboro' Parish Church Choir.
From C.W.G.C.:
Shoeing Smith
CHIPP, HARRY WILFRED WALLACE
Service Number L/18782
Died 13/03/1918
Aged 19
"B" Bty. 157th Bde.
Royal Field Artillery
Son of Isaac Wallace Chipp and Edith Chipp, of The Red House, Old Denaby, Rotherham, Yorks. Native of Mexborough.