Mexborough & Swinton Times. September 15, 1917
Private Percy Hall
Highland light Infantry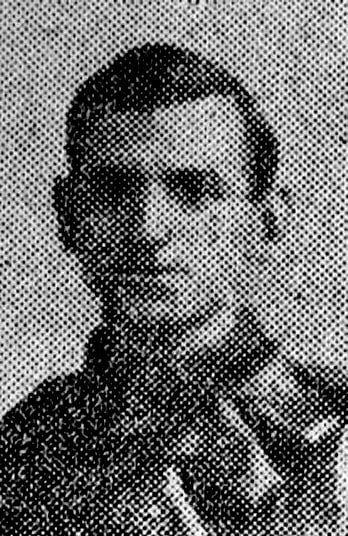 Private Percy Hall, son of Mr and Mrs John Hall, 22 North Cliff Road, was killed on active service in France in August 29.
Mr and Mrs Hall received official news on Monday last. Mr John Hall is a well-known businessman, been engaged as a blacksmith in West Street and much sympathy has been aroused in Conisbrough at the family's great loss.
Private P Hall was only 23 years of age, and been wounded three times previously while serving in France.
He had recently gained the military Service Medal, and it is regrettable that such a promising career has been cut short.
Mr and Mrs John Hall have had three sons in the service.
Sgt John Hall, was home recently for a brief visit from York.
From C.W.G.C.:
Private
HALL, PERCY
Service Number 29321
Died 29/08/1917
Aged 24
10th/11th Bn.
Highland Light Infantry
(Served as WELLS). Son of John and Mary Elizabeth Hall, of 22, North Cliff Rd., Conisborough, Rotherham.