South Yorkshire Times, November 15, 1969
Stephen Gives up Studies to Play for Rotherham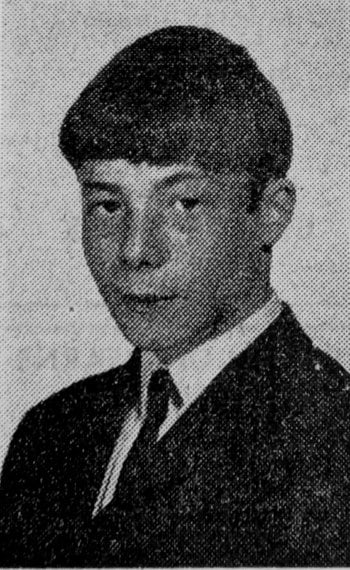 Rotherham United's swoop on the Conisbrough Bowman Hilltop Rangers' junior football team at the end of last season bore fruit for the first time last week when the club signed Stephen Kulic as an apprentice professional.
Club officials visited Stephen's home to complete the signing after the Conisbrough winger had put in a top class performance in the Rotherham United youth team which beat Mansfield 3-0 in the Youth Challenge Cup.
And on Friday Stephen, the son of a Cadeby miner, gave up his 'A' level studies at Mexborough Grammar School to begin full-time training at Millmoor this week.
Stephen (17) is one of four Hilltop Rangers players who were taken by Jimmy MacAnearney after the club had set Rotherham junior football alight last season.
The club won two junior trophies and were runners-up in an intermediate cup against older opponents and immediately the league clubs took note. As well a9 Rotherham, Wolves and Huddersfield took boys.
Wolves
Stephen's signing follows that of Alan Sunderland by Wolves.
"Stephen has decided to give up his studies and try to make a career in football,"said his mother, Mrs Dorothy Kulic, at the family's home, 18, Hazel -Grove. "When asked to sign earlier we felt he  should continue at the Grammar School, but now he has made up his mind."
Stephen has five '0' levels and was studying Economics, Geography and History for `A' level examinations.
An all-round athlete, Stephen was asked to join Conisbrough Cricket Club last season, but turned down the opportunity in favour of football. He was a Don and Dearne junior player when at Conisbrough Ivanhoe School.
Already Stephen has had several games with the Reserves at Millmoor on the left wing, playing alongside first-teamers, and Jimmy MacAnearney thinks the Conisbrough boy has what it takes to make the grade.