Mexborough and Swinton Times August 1939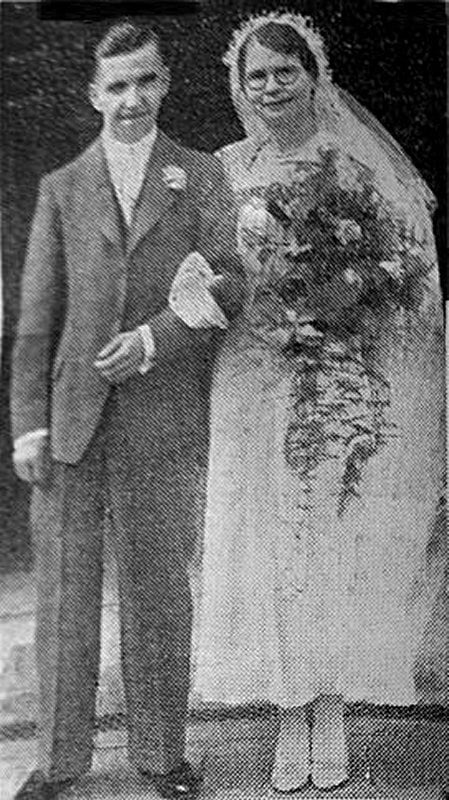 The wedding took place at the Parish Church on Monday of Miss Eva Bramhall; eldest daughter of Mr. and Mrs. George Henry Bramhall, of Calder Terrace, and Mr. Joseph Charles Herbert Leslie, eldest son of Mr. Joseph Gibson Leslie and the late Mrs. Leslie, of John's Terrace, Walmsley Street, Hull. The ceremony was performed by the Vicar, the Rev. H.T. Eddershaw, and the bride, who was given away by her father, was attired in white satin beaute with a white veil secured by a wreath of orange blossom and carried a shower bouquet of roses.
She was attended by Miss Elsie Rowe in mauve taffeta and head veil, Miss Joyce Bramhall and Miss June Leslie, in pink taffeta, and Miss Margaret Smith in white flowered taffeta.
All the bridesmaids, with the exception of Miss Howe, wore head-dresses of silver leaves. Mr. Walter Blakey, of Hull, was best man and Mr. Ernest Bramhall was groomsman
A reception was held at the bride's home, Mr and Mrs  Leslie are to reside at Hull.