South Yorkshire Times – Saturday 15 August 1942
Weddings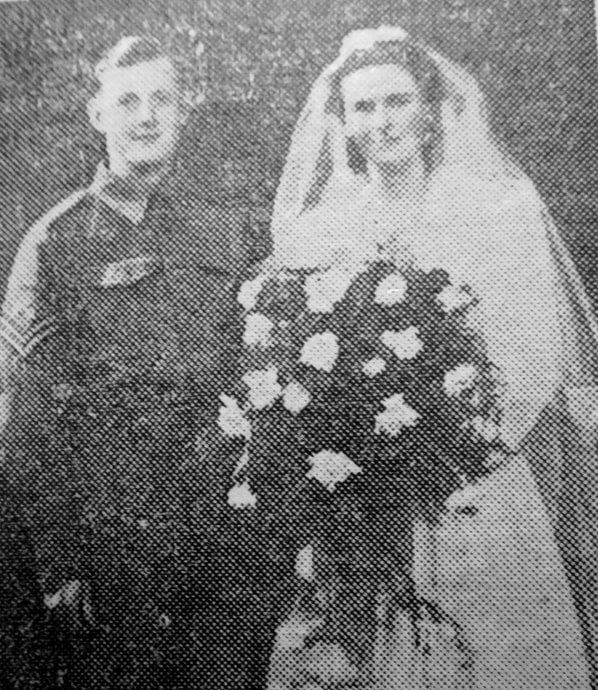 On Monday at All Saints' Church. Denaby Main, the marriage took place of Miss Gladys Coates, the youngest daughter of Mr. and Mrs. W. Coates, of 58, Tickhill Street, Denaby Main to Corporal Fred Bentley, youngest son of Mr. and Mrs. Bentley, of Highfield Road, Conisbrough.
The bride is a group secretary for the war savings scheme, and a worker at a first aid post in connection with her employment at the Education Offices Swinton.
From the staff of the latter she received a cheque. Given away by her father, the bride wore a neat dress of white figured lace, cut on classical lines, and worn over white satin. She had a veil and coronet with three white roses in the centre and her bouquet was of cream roses. Her attendant was Miss Joyce Hibberd who wore white satin with an overdress of white net, with pink sash and toning hat, and she carried pink carnations.
The best man was Mr. W. Pearson (Junr.) and the groomsman Mr. P. Coslett. Muriel Wilson and Bryan Pikett presented the bride with silver horseshoes.
Later Mr. and Mrs. Bentley left for Blackpool, the bride travelling in a tweed costume with green and brown accessories and hat to tone.