Mexborough & Swinton Times – Friday 20 March 1931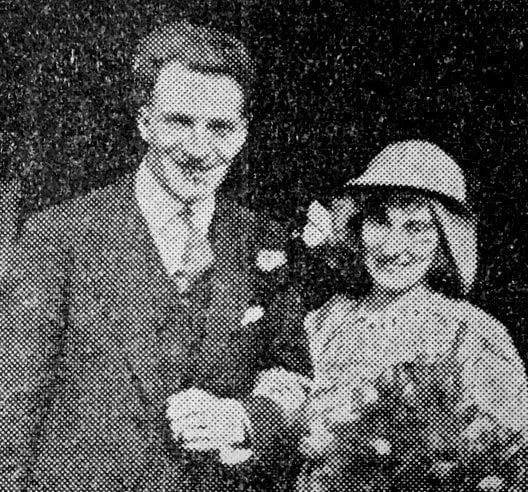 The marriage took place on Saturday at the Conisborough Parish Church, of Mr. Charles Douglas Elliott, younger son of Mrs. H. Barber, Winfield Road, Wath-on-Dearne, and the late Mr. Ambrose Elliott, of Swinton; and Miss Laura Davis, only daughter of Mr. and Mrs. Ernest Davis, of Park Road, Conisborough.
The bridegroom, who is a member of the clerical staff of the Manvers Main Collieries, is well known in local tennis, hockey and amateur dramatic circles, The bride, whose family has long been resident in Conisborough, has herself been absent from the district for some years, serving on the nursing staff of the West Bromwich General Hospital. The ceremony was performed by the Rev. H. Lee, Vicar of Conisborough. The bride, who was given away by her brother, Mr. Russell Davis, wore a two-piece dress of blue floral georgette, with hat to match, and carried a bouquet of red and yellow tulips. She was attended by her cousin, Miss Eva Crane, who wore yellow floral georgette, with hat to match, and carried a bouquet of daffodils.
The bridegroom was attended by Mr. J. W. Carr, of Parkgate, and Mr. E. Davis and Mr. T. Flather acted as groomsmen.
Before and after the ceremony nuptial music was played by Mr. R. C. Currier, organist of the Conisborough Parish Church and a colleague of the bridegroom. Following the ceremony a reception was held at the home of the bride, and later the couple left for London. Numerous presents received included a canteen of cutlery from the clerical staff of the Manvers Main Colliery, and a tapestry fire-screen from the staff of Barnburgh Colliery.