Mexborough & Swinton Times – Saturday 07 June 1941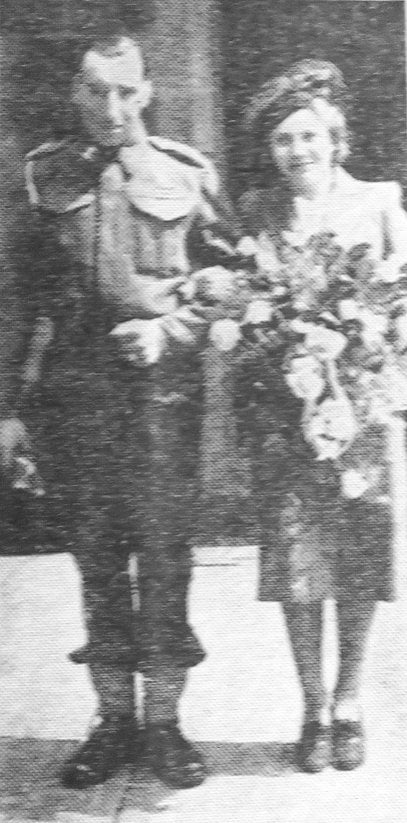 At Denaby Parish Church on Saturday Miss Annie Frost, eldest daughter of Mr. and Mrs. F. J. Frost, of 9, Annerley Street, Denaby Main, was married to Driver D. W. Long, son of the late Mr. Long , and of Mrs. Sharpe, of Highfields, Woodlands.
The bride was given away by her father, and was attired in a costume of grey with toning accessories, and carried roses. Her attendants were Misses May and Doris Sharpe, the former in a green costume and the latter in a brown costume, with hats to correspond, and sprays of carnations. Miss Kathleen Frost wore a royal blue dress with Juliet cap.
The best man and groomsman were Mr. R. Bell and Master H. Winfield. Philip Winfield presented the bride with a silver horseshoe.