South Yorkshire Times, December 9, 1950
Dorchester Wedding For Conisbrough Bride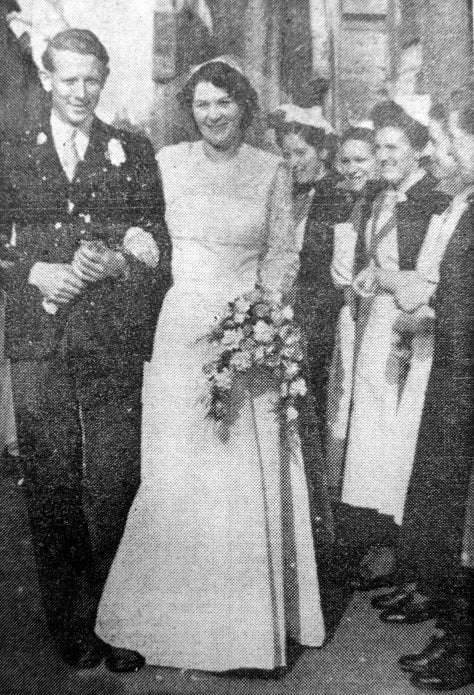 Charming bride is Miss Ann Grindle, only daughter of Mr. and Mrs. C. P. Grindle, 59, Church Street, Conisbrough, whose marriage to Mr. Bill Cooper, of North Fossil Farm, Dorchester, took place at Holy Trinity Church, Dorchester.
Miss Cooper has been a Sister at the Dorset County Hospital for the past five years and on leaving was presented with a canteen of cutlery, Lloyd loom linen basket from the matron, and a tea service from the Nurses' Sports Club, of which she was president,
Mr. Cooper is chairman of the Young Farmers' Federation and a member of Dorchester Agricutural Society.
The bride wore a white faille and lace picture gown and carried pale pink and white loses with white heather. Her three attendants, also in white, carried pale pink carnations.
A reception at the Antelope Hotel was attended by 80 guests, and the couple later left for a touring honey moon in Devon and Cornwall. The bride travelled in a cherry red suit with grey accessories.