Mexborough and Swinton Times December 30, 1938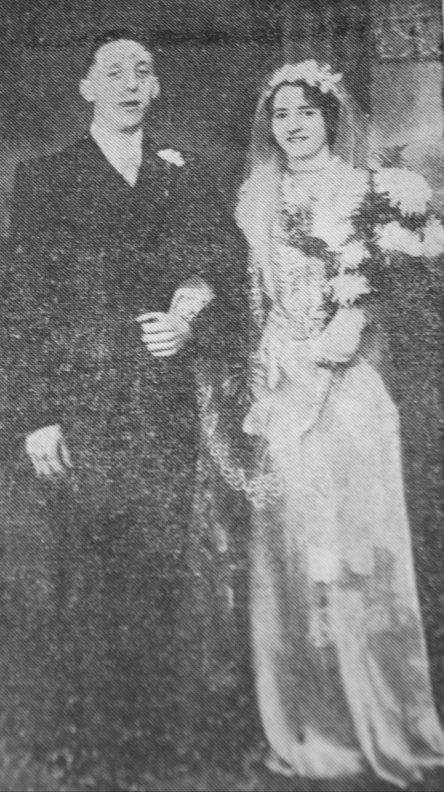 Miss Alice Peters, youngest daughter of Mrs. Peters and the late Mr. J. Peters, of 5, Clifton Street, Denaby Main, was married at the Denaby Parish Church on Saturday afternoon to Mr. T. Freeman, of 43, Denaby Avenue, Conanbv. The bride was given away by Mr. F. Goodyear and wore blue satin with veil and orange blossom and carried white chrysanthemums.
Her attendants were Miss Kathleen West in a dress of flame coloured silk, with head-dress and carrying pink chrysanthemums, Miss Sheila Martin and Miss Noreen Freeman, who wore lemon coloured dresses of flowered satin, with hat and muffs to tone. Mr A. Peters was the best man, and M r. J. Horricks groomsman.