South Yorkshire Times – Saturday 08 August 1942
Mr. W. L. Fox (Conisbrough) and Miss G Robson (Cadeby)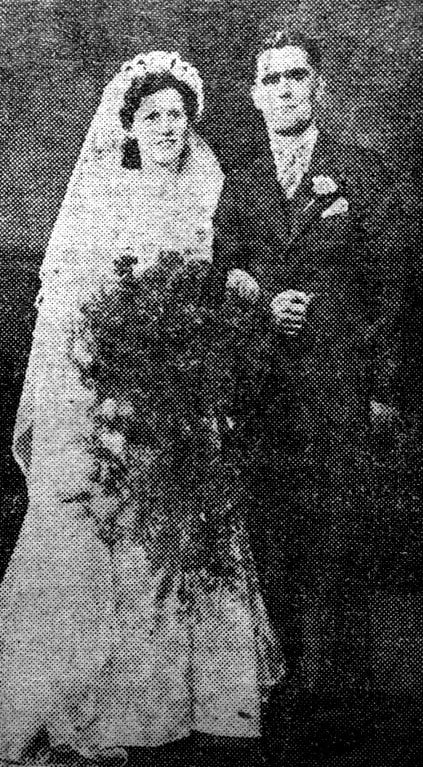 The marriage was solemnised at Sprotborough Parish Church on Monday of Mr. William Leonard Fox, youngest son of Mrs. Pratt, and the late Mr. E. Fox, of 48, Garden Lane, Park Villas, Conisbrough), and Miss Greta Robson, only daughter of Mr. and Mrs. E. Robson of Cadeby.
Given away by her father, the bride wore silver brocaded taffeta in Elizabethan style trimmed with net, with veil and wreath of orange blossom, and carried pink carnations. She was attended by Miss Joyce Fox, Miss Connie Jackson, Miss Tina Taylor, and Mesdames Vera Robson, Phyllis Smeaton and Kathleen Davy.
Mr. W, Robson was best man and Mr. G. Fox groomsman.