Sheffield Daily Telegraph – Saturday 19 January 1929
Young Denaby Defender for Hull City.
Arthur Rodgers.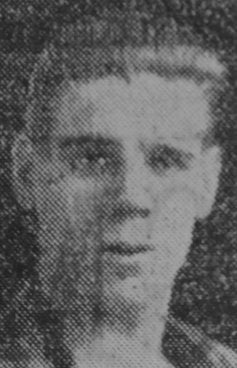 Denaby United last night transferred to Hull City their clever, young right-back, Arthur Rodgers.
It is probable that the Humberside club were impressed by his play against Hull City Reserves, at Hull, last Thursday.
Rodgers was signed by Denaby from Kilnhurst W.M.C. last season, and his development during the present campaign has been so very progressive that he attracted the attention of several League clubs.
A son of Arthur Rodgers, the Mexborough Town forward of about 20 years ago, he will not 21 until next month, is 5ft. 8in. tall, and weighs 12st. The deal was completed last: night by Mr. William McCracken, for  the Hull club and Messrs W Astbury and J Hancock, of the Denaby club.
Denaby were loath to part with him, but following the usual custom, they did not stand in the way of the players advancement.
The recent good form of Denaby United has not passed unnoticed, and several other Denaby players have been watched by big clubs.
The Denaby club officials and supporters wish Rogers success in his new sphere.