Mexborough and Swinton Times, October 28, 1939
Conanby Fire – Eight Year Old Girl Alerts Family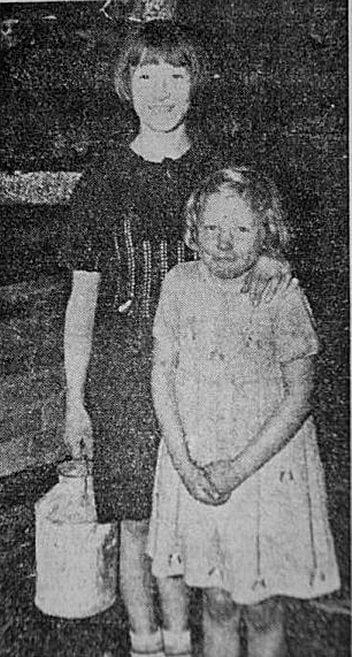 Neighbours came to the rescue when a fire broke out at the home of Mr and Mrs James H.Snodgrass, Peake Avenue, Conanby early on Monday morning.
Two residents in the Street Messrs James and Wright, both miners, were returning home after a hard night's work when they saw signs of fire and smoke issuing from the home. They borrowed a garden hose and with the help of two of the neighbours, Messrs Jackson and Alex subdued the fight to such an extent that when the Fire Brigade arrived about 10 min later the only had a few minutes work to do.
The household was aroused by eight-year-old Frances Snodgrass, one of the family of five children, who told the "Times" that she was awakened by a strong smell of smoke in her bedroom. "I nearly choked with it," she added, "but I woke my sisters and then ran and opened a window. I told mother as soon as I had done that."
14-year-old Bernard Snodgrass also kept a remarkably cool head and manufactured a blanket rope with the object of lowering the family from the bedroom window to the ground. He could see the red glow of the flames through the downstairs kitchen window, but happily the fire escape was not required, thanks to the efforts of the neighbours, and the children, whose ages range from 8 to 16, were safely escorted to a house in Wembley Avenue.
It is believed that the fire originated through small live embers left in the great downstairs circulating through the back of the fireplace. The paint on the kitchen door, about 20 feet away from the seat of the fire, was badly blistered and scorched and articles damaged by the fire included a wireless set, a suite of drawing room furniture, a sideboard, a number of chairs, newly hung this curtains, and a large cupboard, running up one side of the fireplace to the ceiling.
The damage is not covered by insurance. The Brigade, were summoned by Mr H.Henderson, of Peake Avenue, who ran to the telephone on hearing of the fire.