SCHOOL LOG BOOK, CONISBROUGH SECONDARY SCHOOL
2nd November 1934
Geoffrey Sampson 11 years form 2a of 32 Burcroft Hill slipped on the balancing ball in PT and had to be taken to Fullerton Hospital where it was stitched.
21st January 1935
Mr J Huck commenced work as a permanent teacher. His salary from today will be £171 per annum.
3rd May 1935
Lord Halifax Chairman of the Board of Education presented Jubilee Bank Books to 120 scholars representing the 230,000 scholars of the West Riding and souveniers to 120 accompanying teachers. School closed at 4.00pm for the Jubilee Holiday.
6th May 1935
Silver Jubilee of King George V and Queen Mary.
Childrens Programme.
10.30am Service in Schools.
Presentation of West Riding pens, pencils and bank books with 1 shilling in each.
11.00am until 4.00pm
Relays of children attended free cinema shows.
4.30pm until 5.30pm
Teas for the children in all schools – presentation of Jubilee Mugs.
5.30pm until dusk
Sports on the playing fields.
8.30pm
Torchlight procession.
9.30pm
Firework Display.
10.00pm
Bonfire.
12th September 1935
Annual Garden Party held between 6.00pm and 9.00pm over 690 people attended.
25th October 1935
Eric Rudd aged 13 of 99 Tickhill Street, Denaby Main, collided with another boy on the sport field at 2.40pm and injured his left leg. Fractured above ankle.
14th January 1935
Closed school at 4.00pm due to the rapid spread of an epidemic of influenza. Attendance fell to 52%.
8th February 1935
School reopened today after the influenza epidemic.
12th September 1935
The Senior Medical Officer examined children who are under nourished. Fifty nine were recommended for meals and twelve for milk.
28th March 1939
Annual School Concert commenced. This years production is a musical `Dickon the Bedlam´ a story of Wars of the Roses written by Mr Hinchliffe the English teacher and Mr Horncastle the teacher of music.
29th January 1940
Heavy snowfall today, no milk supplies.
1st February 1940
The arctic conditions have continued all week with no milk supplies.
2nd May 1940
Practice Air Raid Warning all in trenches.
20th March 1941
A group of 43 boys and three teachers left school at 3pm to visit the Conisbrough Sewage Works, they were met by the Borough Engineer Mr Thirlwall, who conducted them over the works and explained in an interesting manner the process of sewage disposal and purification. The excursion was most instructive and lasted until 5.00pm.
3rd November 1941
Air Raid Warning at 1.25pm. Children were coming to school. Sent direct to trenches. All clear at 2.10pm. Enemy plane over again ten minutes later without warning. Children again marshalled into trenches where they remained until 2.39pm.
30th October 1944
129 boys out in squads potato picking. They are working on a half time basis four hours a day, 8 – 12 and 1 – 5.
GIRLS SCHOOL
9th March 1931
Prizes in elocution girls over 11 – Bessie Moore 1st prize Florence Parry 2nd prize.
Girls under 11 Alice Mycroft Margaret Ellin Hilda Sellars
1st November 1932
Miss Packwood – first day as headmistress
25th August 1937
The following girls have been awarded transfer scholarships
Dorothy HumphriesJoan Mary Roberts
Rita BryarsLaura Turner
Eunice RobertsNancy Moore
18th October 1937
School dinners started today
4th April 1939
The gross takings of the school operetta `Dickon the Bedlam´ £34. 1s. 9d. the profit £32 3s. 8d.
20th September 1939
Today a scheme has been inaugurated for the continuance of schoolwork during war time. Until adequate shelter is provided for all the children groups of children only will be taught and these can shelter in the cellar if an air raid warning is given. Each child will have an opportunity of attending school for half a day a week and text books and exercise books will be provided for homework.
8th November 1939
School re opened this morning with 306 children being present out of 396. In case of an air raid 198 children of those present this morning could be sent home or to the houses of friends. For the remainder shelters affording at least protection from falling glass have been contrived, using the cellar, the stockrooms and refuges built from the firmest tables.
20th January 1940
Owing to heavy snowfall attendance this morning was only 50%.
2nd February 1940
Attendance for the week 47%.
2nd April 1940
The Air Raid shelters are not yet finished but are sufficiently advanced to be usable. This morning the girls were taken into them and allotted their places.
11th April 1940
An air raid practice was held, all girls being under cover in three minutes.
12th May 1940
Sarah Humphries kitchen helper, gashed her right wrist this morning while emptying a tin of corned beef. First aid was rendered by Nurse Biddlecombe who was in the school.
14th June 1940
Dorothy Gray injured her arm this morning during a PT lesson. First aid was administered and she was taken home by two teachers.
29th July 1940
For the four weeks beginning today school opens for recreational activities. Official registers will not be marked. Seven of the staff are on holiday and the other seven will be on holiday the second two weeks. The recreational activities will include the production of plays, story reading, needlework, bookbinding and other handwork, indoor games, games on the field, gardening, physical exercises, dancing, music (singing, recorders and percussion band), wireless and gramophone programmes.
17th December 1940
Owing to the sounding of neighbouring sirens the girls were in the shelters for approximately 2pm until 3.15pm this afternoon
21st January 1941
The weather is very bad this week, the roads being buried in wet deep snow. Attendance has been much reduced. 8.30am air raid alarm was given. Considering that the state of the field rendered it unwise for the girls to go to the trenches I sent home all those whose homes were within easy reach. The others remained in school and were preparing to take up positions giving the most cover when the @all clear# signal was given (about 3.40pm). The girls were then dismissed.
8th May 1945
School closed today on account of cessation of hostilities.
1st October 1945
Miss Nancy Moore takes up duty, being appointed to fill the vacancy caused by the resignation of Mrs Goldstone. Class 3C with 38 pupils.
2nd June 1947
The cook reports that during the night of 31st May 1st June the following goods were stolen from the school canteen.
112lbs jam
112lbs margarine
24 1bs corned beef
about 28 pounds sugar
three quarters of a pound of tea
1st July 1947
Miss Margaret Kaye takes up duty.
23rd September 1948
Miss Moore finished duty at noon. She is leaving the school in order to be married in Canada.
Miss Kate Pitpladdy took up duty this morning in place of Miss Moore.
20th March 1950
Miss Kaye absent having leave of absence for three days on account of her marriage.
September 1952
The official name of the school is now Conisbrough Northcliffe County Secondary (Girls).
BOYS SCHOOL
29th March 1951
99 boys and 97 girls from the school left by bus for a month at Bewerley Park Camp School. They were accompanied by three staff from the boys school – Mr Moody, Mr Whittaker and Mr Stewartson, and three staff from the girls school. They will return to school on 25th April.
28th June 1951
The school was closed for the day. 156 boys for the first year accompanied by six members of staff and seven other supervisors travelled by coach to Hull to visit HM Festival Ship `Campania´. Dinner was taken at the Grammar School of Beverley Road, Hull and the party proceeded to Hornsea to spend the rest of the day.
19th October 1951
Dr Vincent, West Riding Lecturer on Sex visited the school today. She will be addressing those boys who will be leaving school at the end of the session.
1st February 1952
Keith Wesley and Thomas Freeman were bitten this morning by a dog whilst taking part in a PT lesson on the games field. The boys wounds were dressed and the lads taken immediately to hospital for available treatment. The police were also informed about the dog and are making enquiries.
6th February 1952
The King died this morning.
1st July 1952
Notification has been received that the following pupils have been awarded scholarships at Mexborough Technical College as from September next:
B Hakes,H Eames,J Greathead,D King,E Cawthorne,N Cunningham,
R Burton,D Trout, P Gillett, B Hill,F Mills, R Day, M Sitch,D CroxallB Harrop. G Nicholson,
2nd April 1953
Presentation of a suitably inscribed book to Peter Hare of 10 New Hill, Conisbrough, for 100% attendance at the school since the school re opened.
14th April 1953
No heat in school today. Finished school early as classroom temperatures were between 42 degrees and 48 degrees Fahrenheit.
23rd June 1953
Mr Charlton, Mr Hardy and Mr Mallinder took up duties today as assistant master.
28th May 1954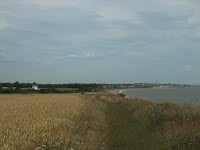 A group of 44 boys and 4 teachers went by bus for one weeks holiday at Kesingland Holiday Camp.
9th September 1954
Boys voted for Prefects: Cocksedge, Goodinson, Harvey, Middleton, Mills, Lote, Breeze & Pemberton.
18th November 1954
Boys 13+ and teachers X-rayed today.
5th March 1955
Two boys Malcolm Jones and Joseph Smith were presented with the Royal Humane Society´s Certificate at Doncaster Police Court. Presented for saving a younger boy.
10th September 1955
Mr Frank Wallis
14th April 1958
Mr Arthur Young took up his duties as 4th Headmaster of the school.
16th May 1958
Dr Reade and team gave Anti Polio injections to most of the school in the Hall.
19th May 1958
Choir and Guitars players went to Tickhill Castle by bus for music festival. A very enjoyable open air occasion in favourable weather – overcast but warm.
22nd May 1958
Mr Sykes of Bradford Textiles Ltd came to measure the boys for new blazers.
30th May 1958
Trip to Bramall Lane with 50 boys to watch the match between Yorkshire and New Zealand.
27th February 1959
Brandreth, Rawson, Haigh, Saxton and Thomas to Mexborough Grammar for 14+ transfer exam.
21st July 1959
Three ton lorry, ex army Bedford with 7000 miles on the clock was bought for the school camping club and registered to the school.
24th July 1959
During the summer holidays a party of 26 boys from the school camping club accompanied by the Headmaster, Mr Bowes and Mr Cusworth made a camping expedition to the Isle of Skye in the school truck. The adventure started on 20th August and ended on 28th August at a cost per head of £3.10s. 0d.
Nb: Bob Bowes played the headmaster in the film 'Kes'
18th September 1959
A group of 21 boys accompanied by the Headmaster, Mr Huck and Mr Copley set off to Conway in North Wales in the school camping truck. A splendid weekend. Cost 10s. 0d. per head.
24th February 1960
A party of boys from the fourth forms accompanied Messrs Chadwick, Bowes and Armitage to Hull where they were entertained by the Royal Navy to lunch and afterwards shown over the Fisheries Protection Vessel HMS Chaplet. The visit was an enormous success.
16th August 1960 – 31st August 1960
Camping Club tour of seven continental countries for 39 boys and 5 staff. A tour through Belgium, West Germany, Austria, Lichtenstein, Switzerland, France and Luxembourg. No mechanical trouble, no health problems and all returned fit and well.
MIXED SCHOOL
2nd September 1963
Northcliffe County High School (mixed)
5th November 1963
Miss Cross is absent this afternoon after an accident on her bicycle during the dinner hour.
26th November 1963
Mr Young was absent from duty, he visited Buckingham Palace with four former students; Melvin Exton, Michael Clifford, George Jones and Kevin Mellor who were presented with the Duke of Edinburgh´s Gold Award in the presence of the Duke.
18th March 1965
Forty girls with Miss Dutton and Mrs Davies went to the Ideal Homes Exhibition in London.
18th January 1966
Duke of Edinburgh Gold Award Candidates went to Doncaster Fire Station for public service training they were: Hurd, Rhodes, Riley, Baxendale, Wood, Herbert, Tuffrey and Webb.